911 audio, dispatch records reveal new information about North Charleston police shooting | News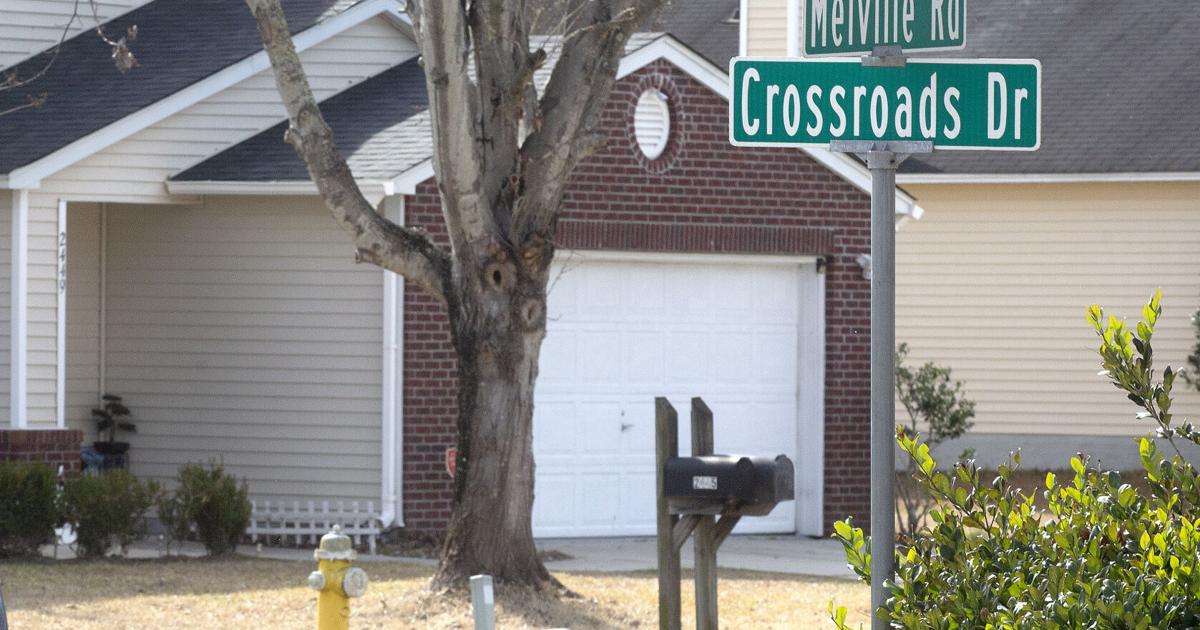 NORTH CHARLESTON — Corius Johnson dialed 911 in the early morning hours of Jan. 16. Police had shot someone in his garden, he blurted out to the dispatch center between shaky breaths, watching from a window.
"Yeah, they were chasing an armed suspect," the operator said.
North Charleston police officers fatally shot Junnie Williams, 35, in Johnson's backyard on Melville Road near Crossroads Drive after attempting to question her in a reported stolen vehicle case. Williams was armed with a firearm, according to a police report released Jan. 18.
Patrolman 1st Class Juan Recinos Estrada, 32, and Patrol Officer Justin Lamar Whittaker, 22, were the officers involved in the shooting. They have since been placed on paid administrative leave, in accordance with ministry policy.
Officials released Johnson's call as part of a batch of 911 audio recordings and dispatch recordings related to the shooting.
North Charleston Police Department officials had little comment on Williams' death, citing the ongoing investigation. They did not announce any details in the case, such as who the gun was fired from in the fight or whether Williams shot any officers before he was shot. Police did not say whether there was body camera footage in the case.
The reports, along with neighbors' accounts of the incident, provide a first glimpse into the circumstances leading up to the fatal shooting.
Shots fired
In building 1100 of the Palmetto Grove apartment complex, a woman dialed 911 at 3:37 a.m. to report that a brick had been thrown at her car window, setting off her car alarm.
"I didn't have anything important in the car," the woman told the dispatcher. "Looks like they peeked through some stuff, broke the window and left the door open."
The woman told the dispatcher she saw a man running around the back of the neighborhood.
She called the dispatch center three times before officers arrived at 4:09 a.m. – half an hour after her initial report, records show.
Whittaker, identified in the records by his unit number, met the caller at 4:11 a.m.
Estrada radioed at 4:20 a.m. to say he was pursuing a suspect on foot on Crossroads Drive. Several rescue units were called to the scene.
About 20 seconds later, Estrada radioed again, this time to report that he and Williams were engaged in a struggle.
Then – just over a minute into the foot chase – Estrada reported that shots had been fired. He called emergency medical services, saying the suspect was down with a gun drawn.
When the officer then radioed in with an updated location, he described driving Crossroads Drive and taking the first right – landing him and Williams in Johnson's backyard.
Johnson called 911 at 4:22 a.m. to report the shooting.
"I look at the police," he said. "They shot someone in my garden."
Johnson later told the Post and Courier that her family was awakened by about five gunshots.
"It was very early in the morning, and there was a rapid firing of gunfire," he said. "We jumped in to check on the kids, and we looked outside and saw a man lying on the ground and cops standing over him at the time."
A neighbor in Melville Road told reporters he was in his kitchen preparing food around 4.15am when he heard an argument outside his house followed by around five gunshots.
"I thought I had to hit the bridge," he said.
The neighbor said he couldn't discern any commands from the police during the argument.
Other nearby residents said they also recalled waking up to loud noises, followed by blue lights and sirens, leading them to conclude it was gunfire.
Maryanne Harvard, who can see Johnson's backyard from her bedroom window, remembers checking her phone around 4 a.m. and hearing four separate gunshots.
Harvard didn't go back to sleep until 5:30 a.m.
"No judgment here – I run a liquor store," Harward told the Post and Courier. "I was shaken. I went downstairs and took a picture of a mini bottle taken out of my freezer.
Minutes after hearing the shots, Harvard listened as police and firefighters arrived in Melville and Crossroads. She also watched officers search Johnson's yard using flashlights.
Warning tape tied a strip of property on Melville Road within 30 minutes of Harvard's first awakening, she said.
Reports of Williams' condition came in as additional officers arrived at the scene. An official said at 4:32 a.m. Williams was under traumatic arrest.
Another request came three minutes later to alert Trident Medical Center staff to the incoming patient who had multiple gunshot wounds to his chest.
Williams arrived at the hospital at 4:48 a.m. – about 28 minutes after the officer first reported gunshots, records show.
He was pronounced dead nearly 10 minutes later.
A second shooting
Some neighbors said they heard gunshots for the second time on January 16, just hours after Williams died. But police believe the shots are unrelated to Williams' case.
Two people – one who lives in the Palmetto Grove apartment complex and another who lives on Long Shadow Drive near Melville Road – dialed 911 just after 6 a.m. to report a shooting.
The Palmetto Grove resident said he listened to arguments and shouting from inside a neighbor's unit before hearing four or five gunshots ring out "loud and clear."
North Charleston police officers made contact with a 25-year-old man who was shot above the right ankle, according to dispatches.
The unidentified victim, who lives in the 700 block of the complex, told officers that someone shot him as he was taking out the trash, and he returned fire, records show.
At this time, police believe the two incidents are unrelated to each other, North Charleston Police spokesman Harve Jacobs said.
Persistent Questions
The state law enforcement division is investigating Williams' death, which is standard protocol for police shootings, according to the 9th Circuit District Attorney's Office.
The Post and Courier originally requested the 911 audio related to Williams' case on Jan. 18. North Charleston police denied the newspaper's request, citing the ongoing investigation into the shooting.
On January 26, the newspaper asked the police to provide legal justification for withholding the audio recordings in their entirety.
Police said Jan. 31 that they were following the prosecutor's office's protocol in investigating the shootings. Lawyer Scarlett Wilson said the police justification was inaccurate.
On February 1, authorities released six 911 calls linked to two shootings that night.
Williams is no stranger to law enforcement, according to court records. He previously pleaded guilty to second-degree burglary in 2011 and was sentenced to six years in prison, court records show.
The U.S. Attorney's Office charged Williams in 2015 with one count of felony possession of a firearm and ammunition. He pleaded guilty to the charge in 2016 and was sentenced to seven years in prison. He was released from prison in May 2021, according to court records.
Williams' family members said Jan. 19 that they were anxious to hear if ballistics tests came back in the shooting or if gunpowder residue was found on Williams' hands.
They expressed concern about the lack of police transparency.