Charleston Airport exceeds 500,000 passengers for 3rd consecutive month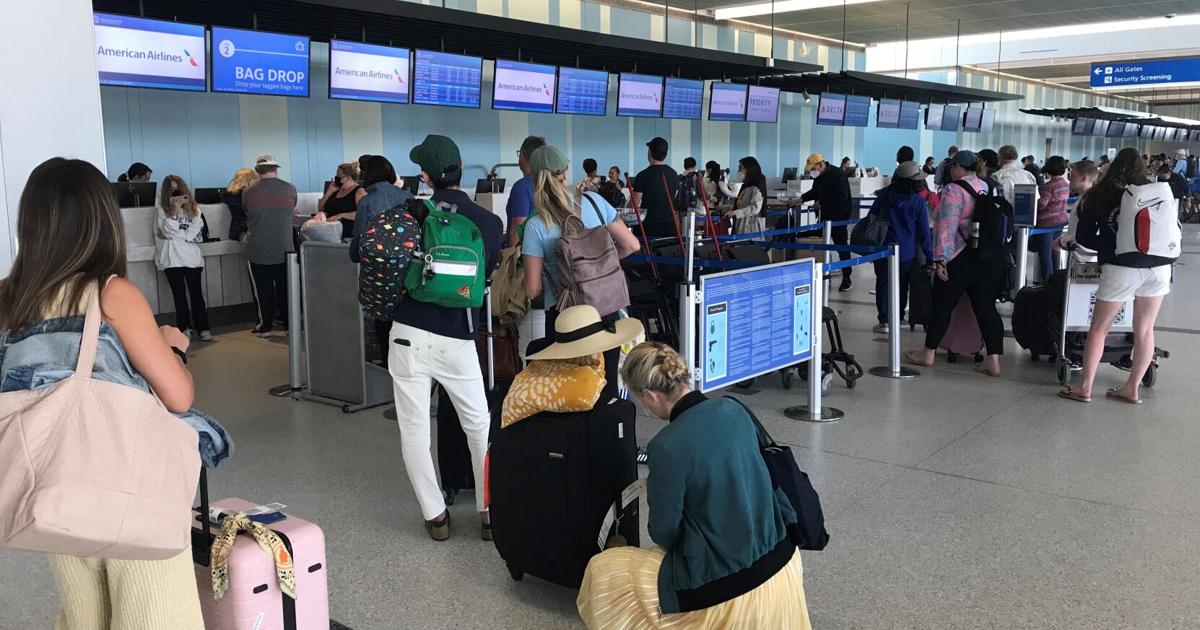 Frequent travelers via Charleston International have probably noticed more people at the airport than ever before.
That's because CHS, for the third consecutive month, set a new passenger record.
In July, the airport saw 525,730 ticket holders arrive and depart, more than 12,000 more than the previous milestone set in June, according to data released by the Charleston County Aviation Authority.
For the year, the terminal saw more than 3 million arrivals and departures, 7.4% more than in 2019, the year before COVID-19 disrupted air travel around the world.
CHS has now seen more passengers in seven months than in 2014, the first time it topped 3 million.
Helen Hill, chairwoman of the Charleston County Aviation Authority, credited the record number of travelers at the airport having more seats available on more flights amid increased demand.
She also noted a change in the composition of air travelers in recent years. About a third of all passengers were once Charleston residents. This number is now around 50%.
Hill pointed to the growing number of nonstop destinations from Charleston for increased resident travel. CHS now offers flights to over 50 airports coast to coast.
The airport is also part of an elite group. A recent study by the Transportation Security Administration shows Charleston International among the nation's fastest-recovering large- and mid-size airports, based on percentage of returning passengers, following the pandemic's disruption to air travel. .
The latest figures also put the airport on track to meet its target of 5 million travelers for the first time by the end of the year. With five months left in the year, CHS can meet the target with an average of around 395,000 passengers per month from August to December.
In the last five months of 2021, the airport handled an average of 413,000 passengers each month. In 2019, the average number of travelers was 410,000 per month during the same period.
August is expected to bring another strong announcement for travelers, but the numbers tend to dip slightly in the fall as children return to school. The threat of an approaching hurricane may also reduce fall air travel.
The past few weeks have seen record crowds passing through screening, according to David McMahon, federal director of security at the Transportation Security Administration for South Carolina airports.
"Over the past four weeks, Charleston has seen over 60,000 flights per week," McMahon said. "Last week, with the start of schools and the adjustment of tourism, it fell to 57,000."
McMahon thinks August's passenger numbers could match those of June, when about 515,000 ticket holders entered and exited Charleston.
"July was a very strong month," he said. "The numbers will definitely be down from that number, and that's when we normally start to see the numbers go down a bit."