Charleston Airport Sets New One-Month Passenger Record, Surpassing 500,000 for the First Time | Company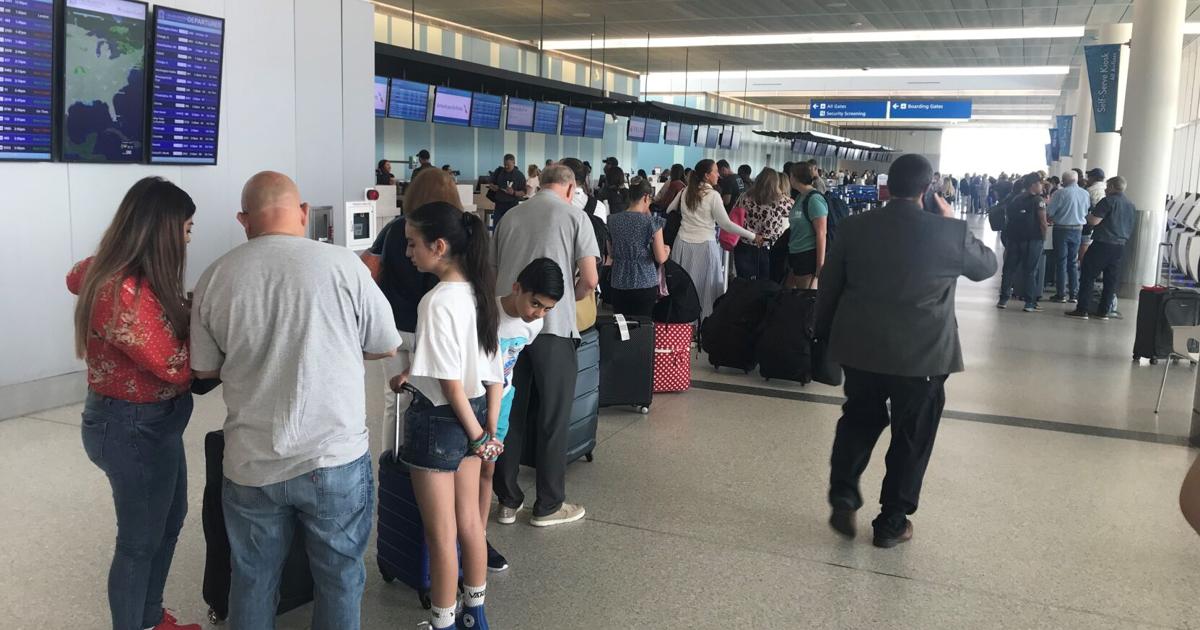 Charleston International set a new one-month passenger record in May, breaking the half-million mark for the first time and boosting the airport's planned goal of reaching 5 million travelers from here the end of the year for the very first time.
More than 513,000 arrivals and departures passed through the airport, surpassing the previous record set last July by nearly 24,000.
The increase in activity came in the first full month without a mask-wearing mandate after US airlines and many of the airports they serve dropped their requirements on April 18, shortly after a Florida federal judge struck down the national warrant.
Charleston Airport CEO Elliott Summey called the new passenger milestone for a month "a huge achievement" made possible by working with existing airlines and recruiting new ones to add new destinations and services. bigger planes.
Summey also doesn't foresee a huge drop in passenger travel as airlines change schedules to match flights with their workforce amid a continued labor crisis. He thinks people are keen to travel after two years of holiday plans interrupted by coronavirus, which is increasing demand for available flights.
"At the moment it looks like it's just a little bump in the road," Summey said.
United recently announced it would cut half a dozen flights in July between Charleston and Newark Liberty International as part of its reduction of 50 daily flights at the airport near New York.
Additionally, Breeze Airways is cutting nearly a dozen flights each week from the Lowcountry to six destinations for the remainder of the summer, including delaying the launch of a new six-day-a-week nonstop route by one month to Las Vegas until September.
For the year, CHS saw 1.98 million travelers, nearly 100,000 more than in the first five months of 2019, the last year before COVID-19 sent air travel into a tailspin .
The latest figures for 2022 show nearly 800,000 more ticket holders passing through the Charleston terminal than last year in the first five months, when air travel began to resume after many venues and events reopened after the introduction of coronavirus vaccines in 2021.
To meet the target of 5 million arriving and departing travelers this year, the airport will need to handle more than 3 million additional passengers by December 31, or about 431,000 per month on average for the rest of the year, an increase of around 5,000 each month compared to the last seven months of 2019.
According to David McMahon, federal director of security at the Transportation Security Administration for South Carolina airports, passenger numbers for June and the rest of the summer are expected to be high in Charleston and increase the growing number of ticket holders from the airport.
"We see over 60,000 every week at the checkpoint, and one week in June we were over 63,000," McMahon said. "Passenger loads increased on Sunday and Monday and Thursday and Friday as well as mid-week, which is generally slower."
About 10,000 travelers a day passed through the security checkpoint at the CHS on Sundays and Mondays recently, and that's considerably higher than during the slower winter travel months. Additionally, TSA agents see about 8,000 a day on Tuesdays and Wednesdays, when passenger numbers are typically around 7,000 at this time of year.
McMahon thinks the increase in mid-week travel will help offset some of the losses from the flight route cuts.
The TSA director attributes part of the increase in passenger numbers to returning business travelers, based on the number of PreCheck ticket holders early in the morning on weekdays and on Sundays.
"As a daily average, we're seeing around 35% PreCheck," a percentage he says has been increasing in recent months.
PreCheck is a TSA program that allows passengers to be pre-approved to pass the security checkpoint. Travelers who travel often for business purposes, McMahon said, are among the program's top users.
"I think we're going to see a pretty strong summer," he said. "The numbers are still consistent, and they've actually increased slightly."
He urged ticket holders to get to the airport a few hours before their scheduled flight departure "for a less stressful screening experience".