Charleston-area firefighter takes time off for concert with smoked meat | Selections pop-up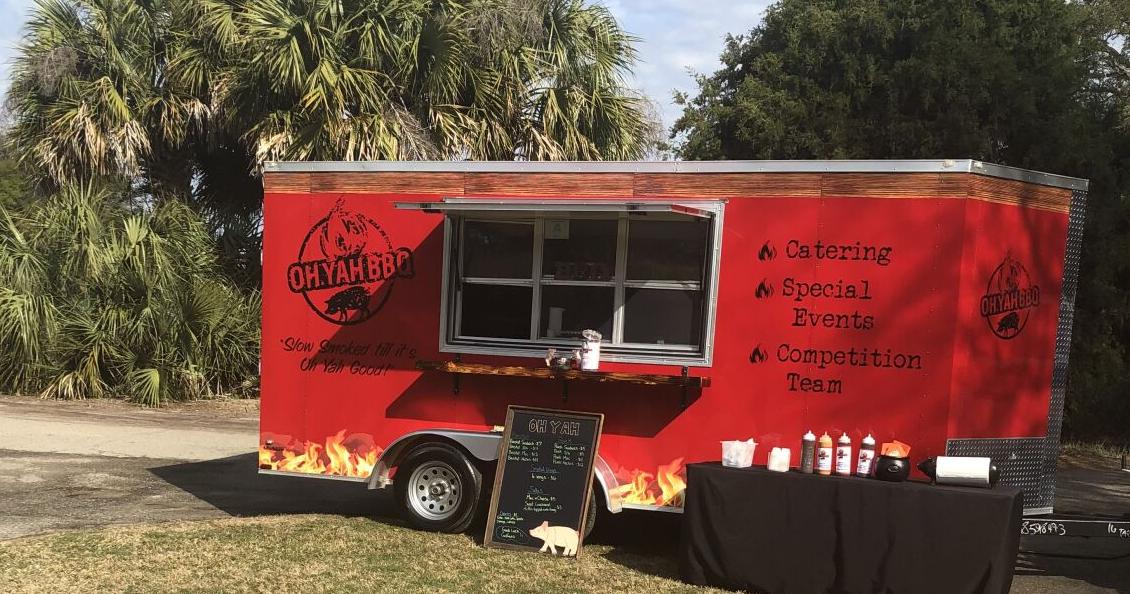 Pop-Up Picks is a recurring series in The Post and Courier's food section that features an upcoming breakfast, lunch or dinner pop-up and the chefs behind it.
When Jennifer Romer purchased a smoker for her husband, James, a few years ago, she had no idea how far the equipment had come.
At the time, James Romer – a North Charleston firefighter for 14 years and now stationed in St. George – started smoking meat in his backyard. This is how many barbecue gurus got their start, but James intended to only smoke meat as a hobby.
Before he knew it, James was at a rib fest with Pat Nelson of Charleston's Big Boned Barbecue. Cooking contests in Illinois and Greenville followed this first outing.
Soon after, the Romers launched Oh Yah BBQ as a pop-up tent that visited local craft breweries like Oak Road Brewery, Coast Brewing Co. and Charles Towne Fermentory. After purchasing a trailer to house the new barbecue operation, the Romers expanded their radius to include more locations in the Charleston area.
Oh Yah BBQ's offering spans all barbecue food groups, with brisket, pork, smoked chicken wings, macaroni and cheese, ribs, pulled chicken nachos, corn and banana pudding on the menu.
James often ends a 16 hour day with Oh Yah BBQ and heads to the fire station a day or two later for a 24 or 48 hour shift.
"When we started it, we didn't know what we were getting into," he said. "It just exploded until we were doing up to three (pop-ups) a week."
Oh Yah BBQ has added a restaurant branch, but James doesn't plan to go beyond that, at least until he retires from the fire department.
The Romers will wrap up August with events in North Charleston's Silvana Oaks neighborhood (5-7 p.m. Aug. 24), Oak Road Brewery (5-9 p.m. Aug. 26), Snafu Brewing Co. (5-8:30 p.m. August 24). 29) and MUSC Children's Health in North Charleston (11 a.m. to 2 p.m. Aug. 30).