Charleston Chef's Dinner Series to Celebrate the Legacy of Influential Black Caterers | Food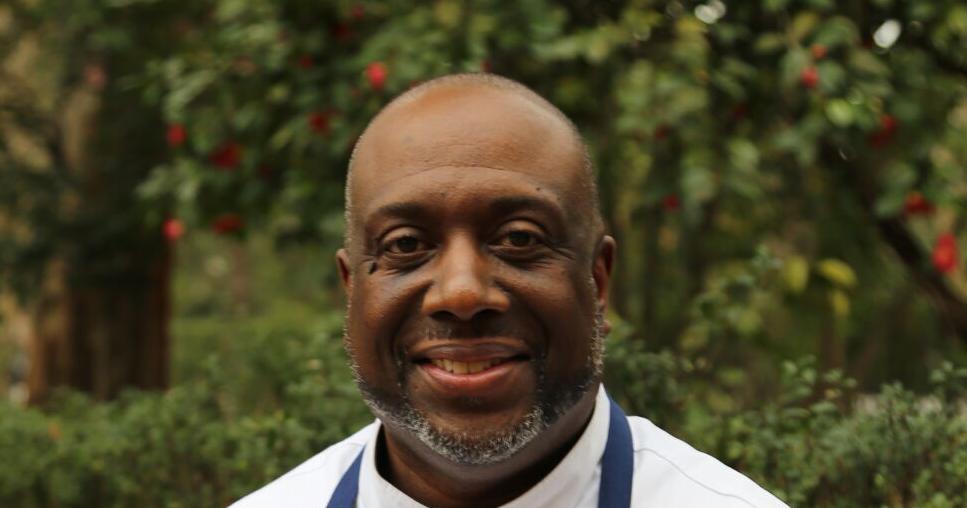 Kevin Mitchell has for years explored the stories of once-enslaved and liberated black chefs from Charleston's past whose culinary accomplishments still influence the city's present.
Mitchell's upcoming Celebration of Black Caterers dinner will feature four prominent Charleston cooks: Eliza Seymour Lee, George S. Johnston, Thomas Tully and Nat Fuller.
It won't be the only dinner of its kind, according to Mitchell.
"It's an idea I've been tossing around for a while," said Mitchell, a faculty member at the Culinary Institute of Charleston and 2020 and 2021 South Carolina Chef Ambassador.
"One of my pie-in-the-sky dreams was to have a dinner like this on the road and watch African American cooks from different cities and different states," he said.
Mitchell studied Seymour Lee, Johnston, Tully, and Fuller while pursuing his master's degree in Southern Studies at the University of Mississippi where he successfully defended his dissertation, "From Black Hands to White Mouths: The Liberated and Enslaved Cooks of Charleston and their influence on the food of the south."
Johnston was best known for being the opening chef of The Mills House hotel at the corner of Meeting and Queen streets, while Seymour Lee, a liberated black pastry chef and restaurateur, rose to prominence for her baking prowess in the 1820s. His mother, Sally Seymour, taught him to cook alongside other slaves.
Seymour Lee then trained Fuller, who was born into slavery in West Ashley before becoming Charleston's most wanted caterer in 1854. After working as an apprentice under Fuller, Tully picked up where Fuller left off when he died in 1866, becoming one of the best caterers in Charleston. .
Seymour Lee's great-great-great-granddaughter will be attending the Celebration of Black Caterers dinner on Sept. 9 at the Parsonage in downtown Charleston.
Organized with his wife Rhonda, owner of catering and events company The Drizzled Pear, the gathering was partly inspired by a career-changing event in 2015, when Mitchell was hired by Professor David Shields of the University of South Carolina to play Nat Fuller at Nat Fuller's party.
Hosted at McCrady's, the dinner was an ode to one Fuller would have hosted to celebrate the end of the Civil War. (Shields found what he believed was evidence of the dinner, although researcher Ethan Kytle of California State University, Fresno says the dinner was a myth.)
On September 9, the Mitchells will serve a four-course dinner. This event and subsequent dinners Mitchell plans to host will be built around the idea of ​​representing each chef with a specific ingredient or dish. The food will pay homage to the past while featuring Mitchell's contemporary take, the chef said.
Tickets are currently available online through Eventbrite.
"For me, who better to do it with than my wife," Mitchell said. "We are really excited to have this first dinner coming."
As he plans the future of the dinner series he believes will celebrate these and other influential black chefs in Charleston and beyond, Mitchell has begun work on his second cookbook.
The book will follow the lead of a Mitchell and Shields published in October 2021 titled "Taste the State," which details 82 of South Carolina's "most distinctive ingredients" through recipes, historical facts and stories.
The next book will focus on Georgia, with Mitchell and Shields exploring everything from rutabagas, peas and peaches to fried bologna.