Charleston companies, including Vertical Roots, Bitty and Beau's, featured in the PBS series | Charleston scene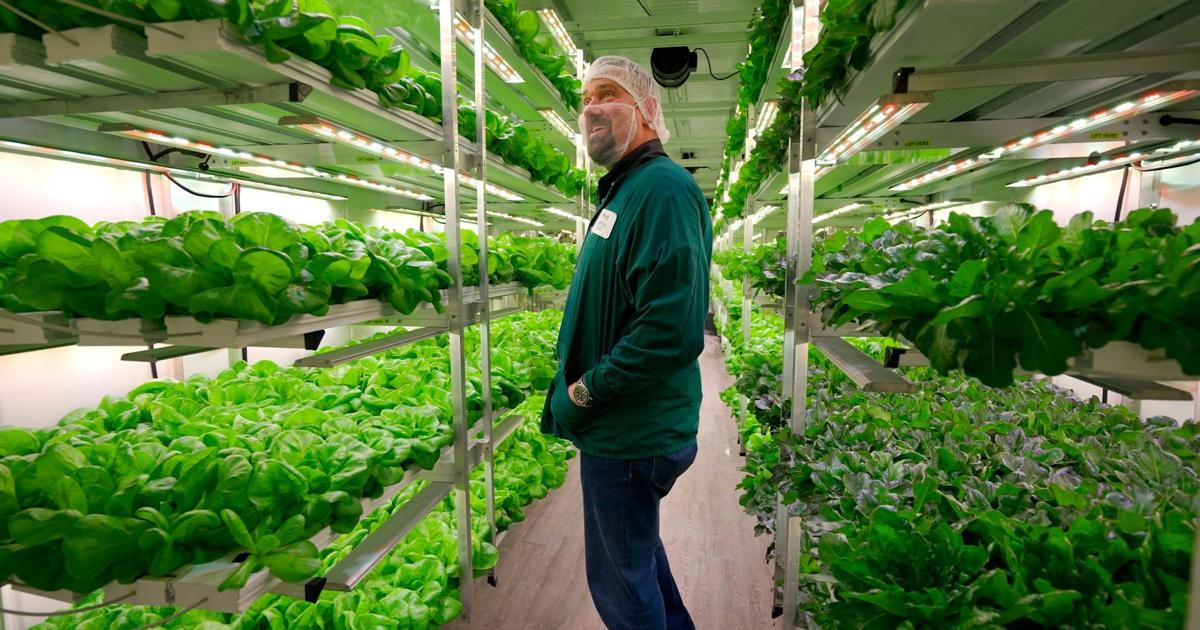 A PBS show with 10 years under its belt features The Charleston Companies in its final season.
"START UP," a program created and hosted by Gary Bredow, features a variety of locations from South Carolina, Georgia and North Carolina. The purpose of the travel show is to highlight businesses and their owners across the country, with a particular focus on their origin stories and how they have managed to stay afloat, to s' adapt and rotate as the world around them does the same.
It all started when the Detroit producer introduced a local coffee shop during the 2008 recession. Bredow said it was one of the only businesses open in town at the time and was truly a silver lining. .
He asked questions like: How did you negotiate your lease? Why did you choose this place? How could you afford this espresso machine?
The idea had potential for national reach, and PBS agreed.
"I'm kind of a bar stool conversationalist," Bredow told The Post and Courier. "I love knowing more about people, opening up and having vulnerable and candid conversations. I could interview 13 bagel shops and each story would be completely unique, different and compelling."
The Charleston businesses that Bredow has showcased this season are hydroponic innovator Vertical Roots, jewelry and accessories store The Tiny Tassel, handmade shoe retailer Charleston Shoe Co., and boutique of decoration One of a Find.
Bitty and Beau's Wilmington, NC, location was also included; the café run by people with disabilities also has a branch in Charleston.
The final company picks in the tri-state area were chosen from a pool of over 100 who reached the maintenance round.
This season follows an eighth season specific to Detroit and Chicago that was carried out in the midst of the pandemic, when Bredow and his crew couldn't travel easily.
"When we filmed during the pandemic it was kind of like the Wild West," he said. "No one knew how far it would go and it would be devastating."
As last season was in the midst of chaos filming it all, Bredow said this season's stories are more about renewal and resilience, resilience to the storm.
And the crew hit the road again.
"We are digging deeper into how we got through the unknown year of COVID-19 as a small business," said Neely Powell, owner of Charleston Shoe Co. "I'm especially proud of how our team has transformed a whole new line of pro footwear donated to COVID floors of hospitals across the country, something we've donned Shoe Joy. "
Tiny Tassel Founder Mimi Striplin said she spoke about everything from the inspiration behind her colorful brand to creating access and visibility for black and brunette women to have thriving businesses in downtown Charleston.
Amy Wright, co-founder of Bitty and Beau's, also hoped her business could be an inspiration to others, especially the disabled community.
"Gary and his team were great to work with and really made our people feel valued and appreciated," she said.
"It was like spending the day with good friends," said Andrew Hare, co-founder and CEO of Vertical Roots. "Gary has shown a keen interest in our business philosophy and the agro-tech space."
Bredow, who had traveled to Charleston once before to speak at the DIG South tech conference, said there was almost always a common thread between the business owners he interviewed: a fiery passion to improve and improve their community.
The Charleston episodes were no exception, he said.
To reach Kalyn Oyer at 843-371-4469. Follow her on Twitter @sound_wavves.