City wants to demolish the Huntington Bank tower | News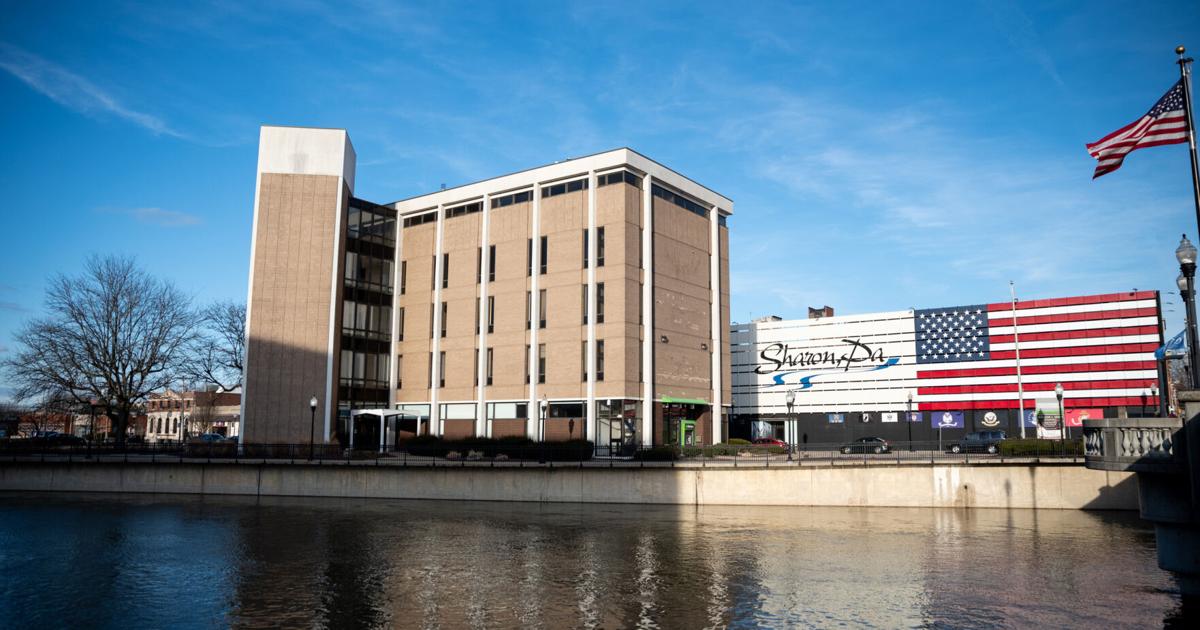 SHARON — The City of Sharon is asking for a $1 million grant that would allow it to buy the Huntington Bank building downtown, tear it down and create a park in its place.
City manager Bob Fiscus said he walked through the building with a realtor last week and the building was not worth saving.
"He's in a state of rapid decay," Fiscus said. "It's a bit of a miss."
The bank operated a branch and offices in the building, but closed its operations at the site in January 2021.
Fiscus said removing the building would open up space for a park-like setting along the Shenango River.
Sharon is seeking a grant, through the Department of Community and Economic Development, called the Local Sharing Account Statewide Grant. The deadline to apply is March 15 and the city will know by the end of the summer if it will receive the grant, said Jason Tomko, the city's chief financial officer.
Fiscus said the city was unwilling to pay much for the building, which is owned by Huntington Bank. He said the city received a quote for $350,000 to tear it down. A real estate agent told Fiscus that they were trying to turn the building into apartments.
Fiscus said when he started talking to stakeholders about Sharon's economy and how the city can support businesses, they suggested looking into that area.
He said the demolition of the building could lead to further development of the land behind the now closed bank owned by the Winner Corporation and the Primary Health Network. He said the city would eliminate a block of Penn Avenue between the building and Shenango Avenue, and set the rest of the property up for commercial development.
"Businesses downtown felt that one of the most important things we could do was look at this area and how we could improve it," Fiscus said.
The five-story building at East State Street and Shenango Avenue opened circa 1967 as the headquarters of the First Federal Savings and Loan Association, which through a series of mergers was absorbed into Huntington.
The bank had occupied the ground floor, and the upper four floors – each about 5,000 square feet – had been rented for office space.