Editorial: Ensuring Public Access to Charleston's Hampstead Square | Editorials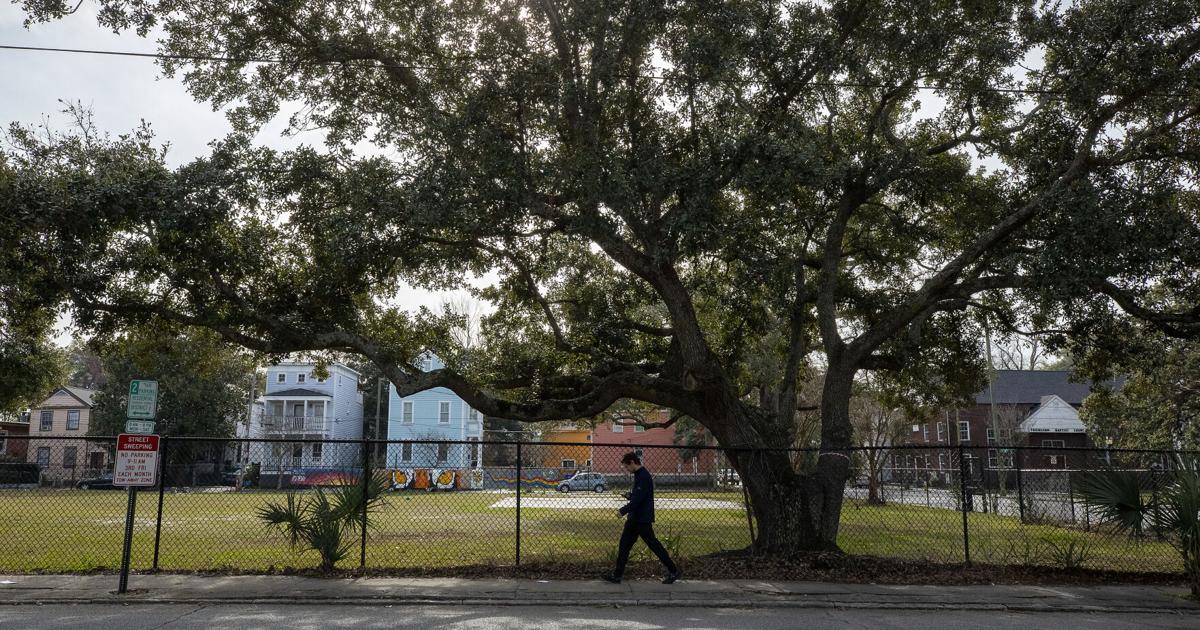 Slowly and steadily, Hampstead Square on the east side of Charleston is transforming from a scruffy, underutilized urban park into an attractive and welcoming place, one worthy of its surrounding neighborhood and city – and worthy of its own particular history as the oldest dedicated to the city. public space. As the next stage of the plaza takes shape in the southeast quadrant, everyone involved in the project must ensure that the park remains open to all for public use.
This has not been the case in recent years, as the Charleston County School District has erected a tall chain-link fence around this section, which has seen extremely little use. This must change.
There seems to be a dispute as to who owns the southeast quadrant. Tax records show it's owned by the school district, but others believe it might be a scrivener error and is in fact owned by the city, which also owns the other three quadrants. This ownership dispute, as intriguing as it is, does not necessarily need to be clarified at this time, and we advise against any adversarial legal action seeking to elucidate it.
Such action would be an unnecessary expense, primarily because the city and the school district — which is reworking its historic Wilmot J. Fraser campus just east of the plaza for use by Early College High School — are public agencies with a legitimate interest in this part of the square. They should agree on any future transformation and its future public use.
What's not disputed is that a makeover to expand that use is overdue. Other corners of the square are receiving new attention and affection from a diverse group. Last year, residents and businesses donated more than $14,000, part of which went towards replanting the southwest quadrant, which houses a statue of the late great blacksmith Philip Simmons. The city is expected to begin work this spring to spruce up the northeast quadrant, also known as Mary Conway Park.
The school district is set to renovate the southeast quadrant, and it thankfully scrapped its original plan for a small football field after residents objected. We urge residents, ward leaders and others to carefully consider the new open lawn design as it goes through the city's architectural review process this year.
Of course, any proposed fence would raise an issue that goes beyond design and politics: what gates would be included, and when would they open and close? The district might reasonably want to restrict access while students are in school, but they should remain open otherwise. It is critical that city officials work with district and neighborhood residents to get the proper assurances that this will happen.
District school grounds are sometimes available for community use after hours, but too often they are not due to concerns about vandalism or pet owners visiting and not cleaning up after their pet. The lines of communication between the schools, their surrounding neighborhoods and the city vary in strength. This should also change.
The city already has two excellent examples of shared school-city space, in front of the Mitchell primary school and the renovated Gaillard auditorium. No space has doors; both should serve as a model for the future of Hampstead Square. If fencing and gates are deemed necessary, there should be a memorandum of understanding regarding the space so that it remains as public as possible as school and city staff change in the years to come. to come.
The square may soon receive a new historical marker summarizing its rich history, which dates back to the development of Hampstead north of Charleston in the 18th century. It looks better than ever and will end up looking even better. We urge everyone involved to make it as beautiful and inviting as possible.