Emma Navarro of Charleston wins her first tennis title as a pro | Sports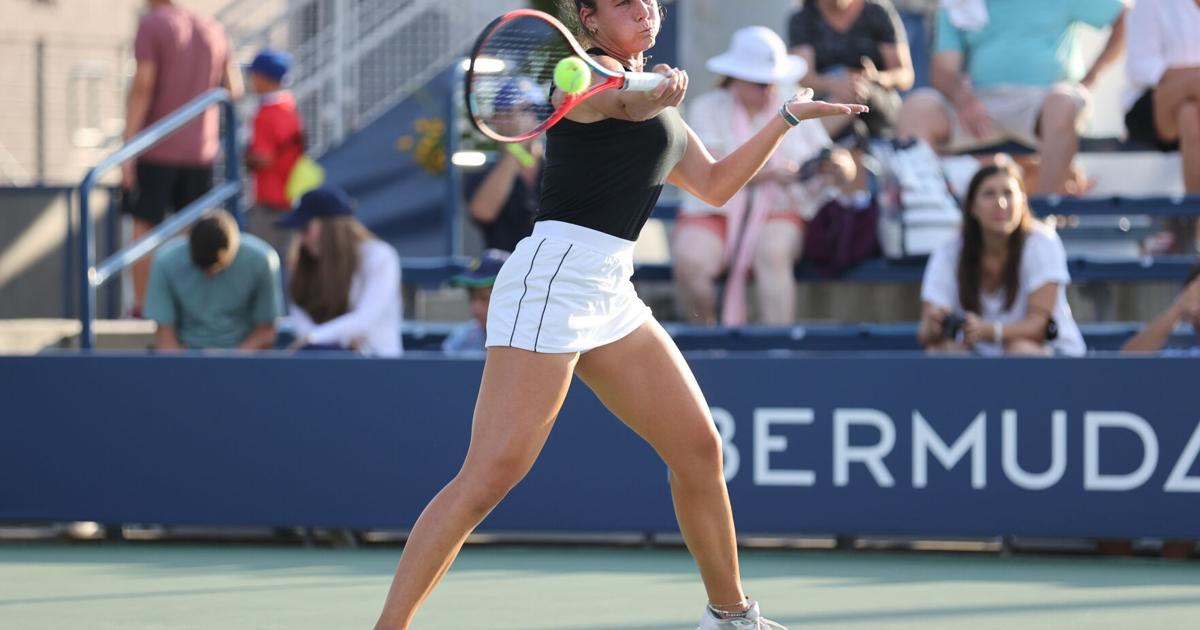 Charleston's Emma Navarro got her professional tennis career off to a quick start.
Navarro, who turned pro three weeks ago after winning the 2021 NCAA singles championship for Virginia, won her first professional title on July 17 in Latvia.
The Ashley Hall graduate beat China's Yuan Yue 6-4, 6-4 to win the Liepaja Open, a 60km event on the ITF circuit.
It was her second consecutive finals appearance since turning professional and her second victory in a professional tournament. She won an ITF 25K event in Orlando in November 2021 as an amateur.
Navarro is expected to be ranked in the 150 on the WTA Tour when the new rankings come out next week, moving up some 100 places in the rankings over the past two weeks. The top prize in an ITF W60 event is $9,142.
This year's ACC Player of the Year, Navarro turned pro after her second season at Virginia, where she was 51-3 in two seasons.
"I had such a great time at school and couldn't have asked for a better group of teammates and coaches to play alongside me for the past two years," she said when she turned professional. "That made it one of the toughest decisions I've ever made. But I felt it was time for me to pursue a professional career.
"There are a lot of unknowns out there, but I'm excited about it."
Follow on Twitter @Jeff_fromthePC