Former local stars playing at West Virginia Wesleyan | Sports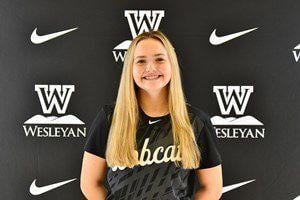 [ad_1]

HUNTINGTON – West Virginia Wesleyan College diligently recruits the tri-state area and offers several for local stars on various teams.
Here's a look at six former local high schoolers playing for the Bobcats:
Ciana Bowen, Lawrence County, softball. The junior right-hander pitched 18.1 innings and went 0-2 with an earned run average of 7.64. She allowed 29 hits, struck out five and walked three.
Hunter Eplin, Cabell Midland, baseball. The first-year pitcher / infielder went 0-2 with a 7.63 ERA on the mound. In 15 1/3 innings, he struck out six strikes, 11 goals on goal and allowed 19 hits. At home plate, Eplin hit a home run and produced two runs. He hit .333.
Gracie Hightower, Cabell Midland, softball. Hightower hit .306 with a home run and four RBIs in the freshman. She had two doubles and a triple in 26 starts. Hightower was flawless on the pitch, making no mistakes, with three assists on 30 occasions.
Sam Ingram, Winfield HS, baseball. A second-year utility player, Ingram hit .304 and produced 13 points. He had two doubles and stole five goals in seven attempts. Ingram played baseball without error, scoring all 27 chances perfectly. On May 6, he had four hits, two doubles and produced six runs against Davis & Elkins.
Braeden McGrew, Winfield HS, basketball. The 6-foot junior goaltender averaged 3.6 points, 1.1 assists and 1.0 rebound per game. He made 19 of 51 shots, including 7 of 25 3-pointers, and all five free throw attempts. McGrew scored a high 10 points on Feb.3 against Wheeling.
Taylor Swartz, Meigs HS, softball. Swartz, a sophomore, produced .286 with an RBI in 11 games.
[ad_2]