Former Ritchie County, West Virginia School Principal Frederick Dixon Law Passes Away at 85 | Obituary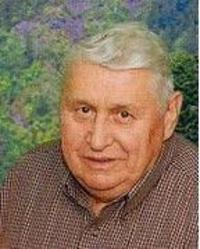 [ad_1]

BUCKHANNON, Va. (WV News) – Frederick Dixon Law, 85, of the community of Straight Fork, Crawford, passed away on Monday, July 5, 2021 at the Holbrook Healthcare Center in Buckhannon.
Born December 23, 1935 in Weston, son of the late Fred Dixon and Clara Galford Law.
On August 5, 1961, he married Norma Lou Wimer Law, who predeceased him in death on January 9, 2013.
He is survived by a daughter, Debra and her husband Matthew McCabe of Maidsville, WV; two sons, Marcus Law and his wife Terry of Chapel Hill, North Carolina and Kevin Law and his wife Rachel of Point Pleasant, WV; and four grandchildren: Eric Joseph Law, Emily Lou McCabe, Greyson Thomas Law and Elliott Grace Law.
Mr. Law graduated from Walkersville High School with the Class of 1953, then received a BA in Agricultural Education from WVU and an MA in Horticulture from WVU. He later received his administrative certificate.
Dixon began his teaching career as a teacher at Sand Fork High School. He then went to work for the state providing teacher training. In 1971 he moved to Ritchie County where he became a Supervisor and Assistant Superintendent of Schools. In 1977, he became Superintendent of Schools for Ritchie County, a position he held until his retirement in 1989.
After retiring to the family farm, Dixon spent countless hours cultivating, gardening and serving the community.
He was a member of the Straight Fork United Methodist Church, where he was a Sunday school teacher, church treasurer, and church administrator. He was also treasurer and administrator of the Wimer and Fair Haven cemeteries.
Dixon was an active member and leader of the Central Upshur Lions Club where he received several awards for his service. He was chairman of the Lowe Bartlett Armstrong Trust for the Visually Impaired. Dixon was a former District Supervisor for West Fork Soil Conservation, former Chairman of the Board of Trustees of the Tri-County Health Clinic, member of the Agricultural Bureau and the Straight Fork CEOS Club. He was also a 50-year member of William G Bennett Lodge 46.
The family will receive friends on Saturday, July 10, 2021, from 3 p.m. to 6 p.m., at the Heavner & Cutright Funeral Chapel.
On Sunday, July 11, 2021, the body will be transferred to Straight Fork United Methodist Church and will rest in state from 2 p.m. to 2 p.m.
A funeral service will be held at 3 p.m., with the Reverend Kevin Bender as celebrant.
Interment will follow at Wimer Cemetery in Straight Fork.
The Law family entrusted the arrangements to the Heavner & Cutright Funeral Chapel.
Editor Jonathan Weaver can be reached at (304) 626-1446 or [email protected] Follow me on Twitter @jweaver_theet
[ad_2]