Has West Virginia seen a 45% increase in overdose deaths in 2020?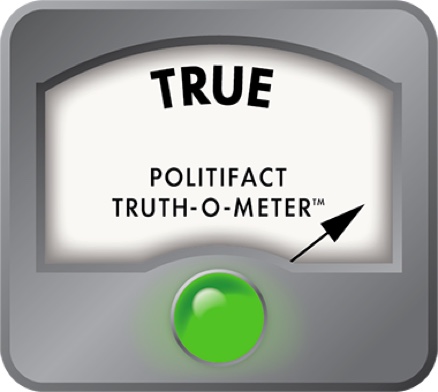 Drug overdoses have become a major concern in West Virginia in recent years. Does the number continue to grow? In a Tweeter Sent Aug. 10, Rep. David McKinley said yes.
"MV overdose deaths are up 45% from a year ago," McKinley tweeted. "We must do more to prevent these drugs from entering the country and we must crack down on the criminals who traffic them in our communities."
In August 2020, PolitiFact West Virginia found that the number of overdoses at the start of the coronavirus pandemic had increased. But now the data is available for all of 2020, so we've looked at the most recent numbers.
We found McKinley's statement to be well substantiated.
McKinley's office sent us data compiled by the West Virginia Health Statistics Center and published by Mountain State Spotlight, an investigative website.
According to that data, there were 1,275 overdose deaths in 2020, up from 878 deaths for 2019. That's an increase of 397, or 45.2%, between the last two calendar years.
Other data, from the Centers for Disease Control and Prevention, suggests that the rate of overdoses may have continued to increase in 2021.
Between February 2020 and February 2021, the most recent period for which CDC data is available, the cumulative number of overdose deaths in West Virginia in the previous 12 months fell from 889 to 1,395. increase of 506, or nearly 57%.
The trend is not new: The number of overdoses in West Virginia has been increasing since at least 2015. The same CDC data shows that in the 12-month period ending February 2015, there were 653 overdose deaths in the state. Thus, between 2015 and 2021, the number of overdoses in West Virginia increased by 114%.
Our decision
McKinley said: "MV overdose deaths are up 45% from the previous year."
This figure is correct if you compare the 2019 calendar year to the 2020 calendar year. Preliminary data covering part of 2021 shows that the increase accelerated in 2021.
We evaluate the statement True.