Huntington resident reflects on WWII service | New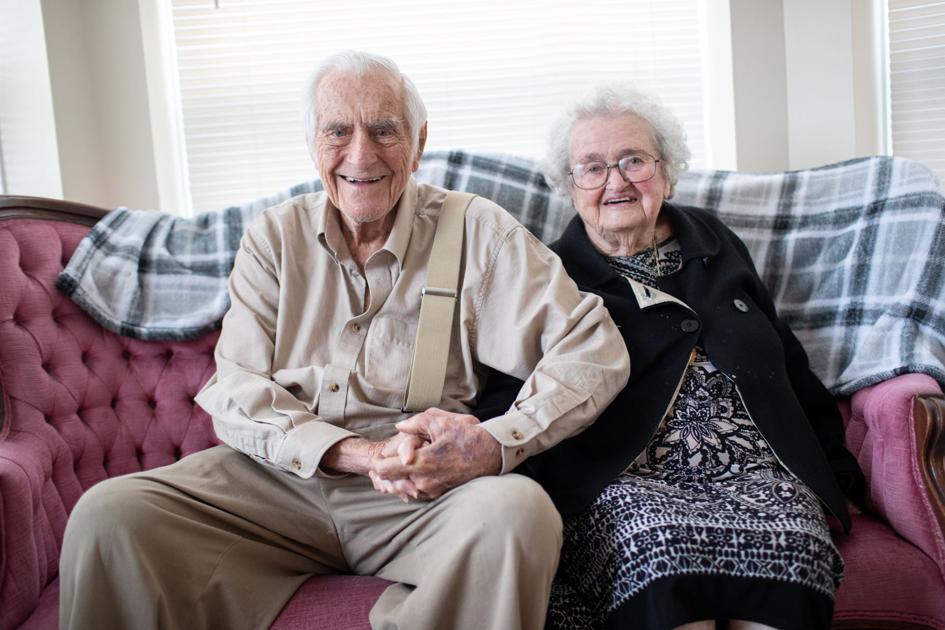 [ad_1]

HUNTINGTON – Keith Harrison, a U.S. Navy veteran, served in the South Pacific aboard the USS Cabot (CVL-28), an Independence-class light aircraft carrier, during World War II. A native of northwestern Illinois, Harrison was eager to join the war effort, enlisting at just 17.
"When you're in high school and you come home in that uniform, you strut like a peacock," Harrison said with a laugh. "It was truly an honor to be able to serve your country."
Shortly before the deployment, Harrison was introduced to the love of his life, Patty, originally from Charleston. While Harrison was at sea, the couple faithfully wrote letters to each other. More than seven decades later, they have preserved each letter, archiving them carefully so they can look back on their love affair.
"Every day that I was gone, I wrote to her, and every day she wrote to me. We now have over 1,400 letters, and we've filed them all, "recalls Harrison. "We can go back to the year, month, or day that we want to see, and I can read her what I wrote to her, and she can read me what she wrote to me.
Harrison didn't get off the ship for months at a time en route. He describes life aboard the USS Cabot as busy, with the 1,750 men on board working from early morning until evening. "We were either cleaning up or in combat or air strikes, or our planes were coming in and out of the carrier. We were busy, "he recalls. "They didn't let us sit down and complain about ourselves."
Although the war ended in 1945, Harrison did not return home until 1946. The USS Cabot went north to provide air support, flying over the area where enemy soldiers were being transported before leaving for the United States. east coast by the Panama Canal.
After he returned home, he and Patty got married. They left West Virginia for a brief period to settle in Illinois, Harrison's home state, but quickly returned at Patty's request.
"He missed her mom, she missed the hills and we came back," he explained.
The Harrisons, longtime Huntington residents, are anxiously awaiting their 75th wedding anniversary. From the moment Keith met Patty, he knew they would spend their lives together.
"After the first time I saw her in my life, I said, 'You don't know, but I'm going to marry you – and I did,'" Harrison recalls.
[ad_2]