Launched during the pandemic, the nonprofit Charleston Food and Drink is "here to stay" | New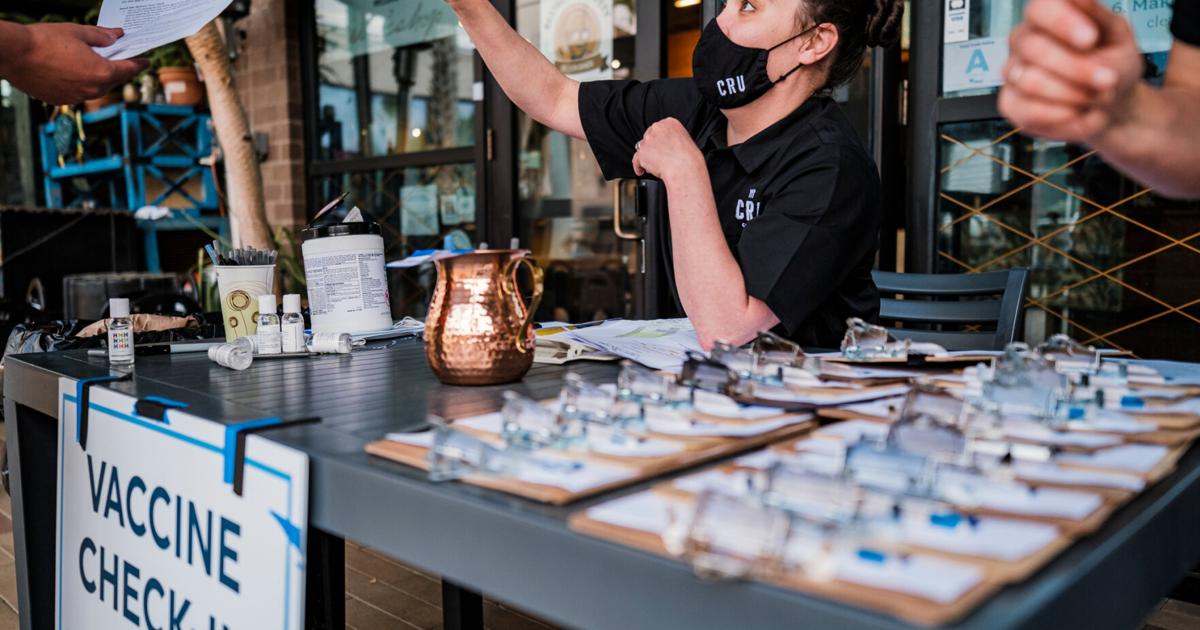 Two years ago, James Beard Award finalist Butcher & Bee partnered with Cru Catering and Charleston nonprofit Feed the Need to launch a grocery bag giveaway program for displaced food and beverage workers.
The effort helped feed more than 2,250 people over the course of two months with supplies from 17 South Carolina farms, food producers and small businesses based in Charleston.
They called the Pay It Forward program.
Now a registered 501(c)(3) nonprofit organization, Pay It Forward is here to stay after focusing on distributing emergency grants to restaurant workers in need. In the first three months of 2022, Pay It Forward distributed 49 grants worth over $21,000.
After securing a combined $200,000 in funding from Indigo Road Hospitality Group and Obstinate Daughter's restaurant on Sullivan's Island, the organization is poised to continue serving Charleston's food and beverage workers in the need. Among others, the organization's eight-person Board of Directors includes State Representative JA Moore, D-Goose Creek; Indigo Road Hospitality Group Chairman Steve Palmer; and Michael Shemtov, owner of Butcher & Bee, who is the founder and chairman of the board of Pay It Forward.
As the nonprofit's leaders have said, "Pay It Forward reflects the changing landscape of Charleston, responding to needs as they arise to support the people who make the diverse restaurant community possible. and ruggedness of the region."
"I feel like the last year — which was really our first year as a 501(c)(3) — kind of put us on solid footing," said Carrie Larson, executive director of Pay It Forward. "We now have an understanding of the type of landscape and hopefully can better anticipate the needs of our community."
Food and beverage industry employees who have worked full-time (30 hours a week) in Charleston for at least six months are eligible to receive a grant of $250 to $2,000, Larson told the Post and Courier. After an individual applies online, the organization uses a rubric that looks at each applicant's expenses, income, and household size to determine if they meet certain thresholds that would qualify them for a grant.
Over the past 18 months, Pay It Forward has distributed over 100 grants.
The organization strives to be a resource in times of need, such as the February 7 fire at the Palms Apartments in West Ashley. A Valentine's Day fundraiser organized by Pay It Forward offered help to the seven full-time F&B employees who "lost everything" in the fire.
Now, Pay It Forward continues to build its emergency relief fund to help the community in times of disaster in the future.
"We've built a system of protocols to help during hurricanes and other community crises," Larson said. "We certainly felt that when there is a bigger crisis people react quickly. We will see that our donors will want to help and we will know that we are here to do just that.
Non-disaster needs can range from the loss of an immediate family member to the need for mental health support. Those interested in learning more about Pay It Forward, requesting support or contributing to the organization can visit payitforwardcharleston.org.