New trees planted at Lake Charleston through the Green Communities Tree Program |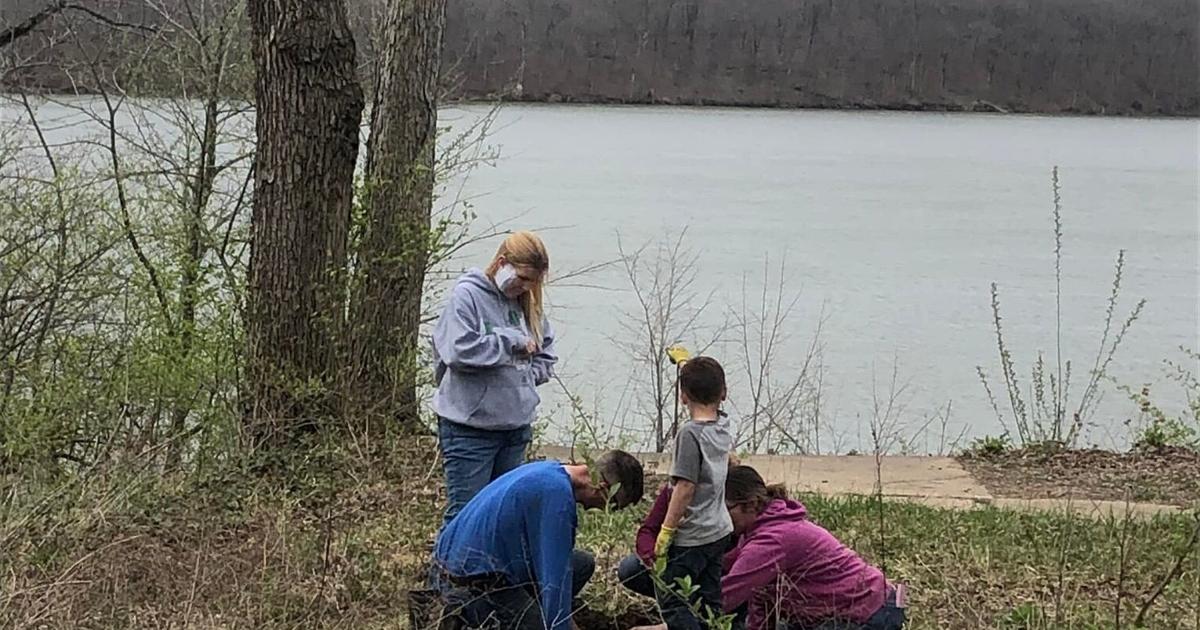 CHARLESTON — The Cooks Mills Clovers 4-H Club planted 25 oak trees at Lake Charleston in Charleston on April 15, with the help of staff from the University of Illinois Extension and Coles County SWCD.
The project, part of the 4-H Green Communities tree program, will support existing restoration and enhancement projects in the park. Hands-on community service, conservation, and environmental education are key components of the program.
The trees included 10 Jackiana oaks, five bur oaks, five black oaks and five red oaks. They will increase diversity and improve wildlife benefits in the area. The new trees will also provide educational opportunities for local youth and community members to learn how to identify oak trees and understand why they are essential as a keystone species in Illinois forests and savannahs.
Master Gardeners Hold Annual Plant Sale at Garden Fest
The Coles County Soil and Water Conservation District selected Lake Charleston Park, a City of Charleston facility, as the 2022 planting site because of its accessibility and public visibility for increased education.
The Green Communities Tree program is funded by the Illinois Forest Development Council, the University of Illinois Extension, and the Association of Illinois Soil and Water Conservation Districts (AISWCD ). The initiative is coordinated by Illinois 4-H, the AISWCD Forestry Committee, and local soil and water conservation districts. Coles County is one of 31 total counties participating statewide in this year's pilot program, with a total of 775 total trees planted.
My Town: Clint Walker's Memories of Coles County From the Archives
Cosmic blue comics
Mattoon Arcade
of Icenogle
Cooks Mills
Mr Music
sound source guitar throw
At Vette's
FutureGen