North Charleston says latest short-term rental proposal is a good start | News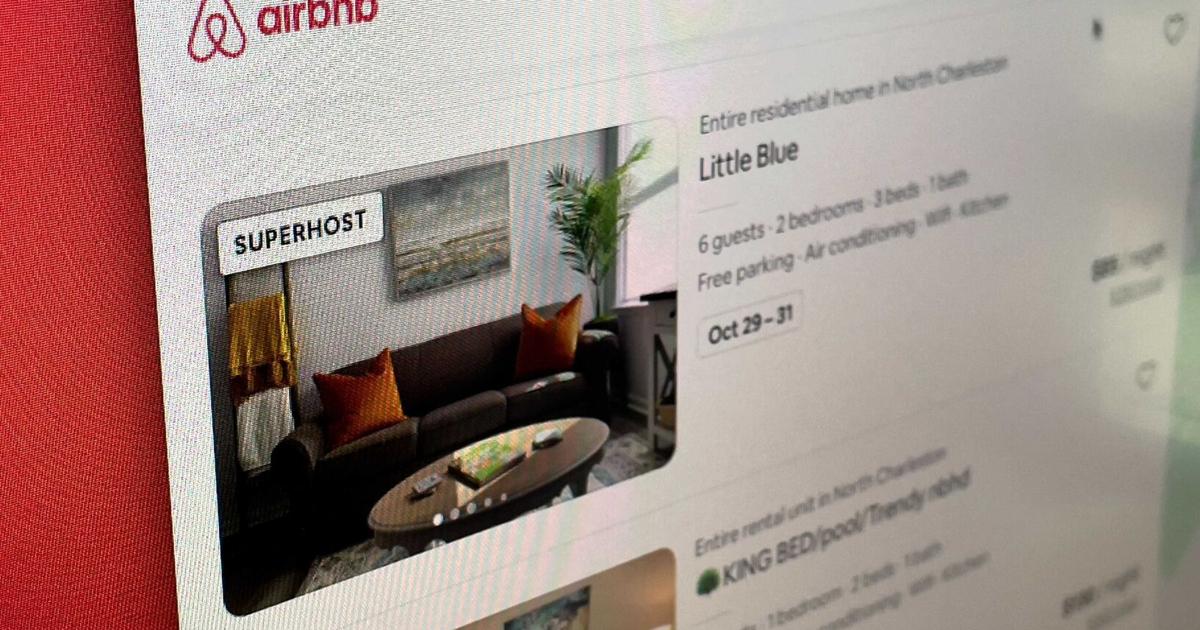 NORTH CHARLESTON — Offering a short-term rental policy hasn't been a vacancy for the city.
The latest revision to North Charleston's proposal is the third to be considered since late last year as officials try to embrace the vacation rental industry without disrupting the quality of life in existing communities.
The first proposal, which was submitted to the Planning Commission in September, was changed from four total guests to two per room after short-term rental operators complained the policy was too restrictive. City council members then argued that the second proposal to regulate rentals through companies like Airbnb, HomeAway and Vrbo was not restrictive enough.
The current policy under review allows two people per room with a cap of eight people and one parking space for every two rooms, with a maximum of four spaces.
Mayor Keith Summey said the policy seeks to strike a balance and would be a good framework to begin regulating short-term vacation rentals.
Summey pointed out that the industry was already happening in the city without any direction. North Charleston needs to create a policy that council members can agree on, he said.
"I think that's about as good as we could get to start with," he said.
The city has sought to control an industry that has operated with little oversight in the state's third-largest municipality for several years. North Charleston's popular Park Circle community has been a focal point for many short-term rentals, where residents have complained about large parties they say have resulted in litter-filled residential streets and too many parked cars.
Some short-term rental operators are willing to work with the city and community to ensure that the presence of vacation rental residences does not disrupt the neighborhood.
Betsy Fanning had operated a short-term rental house in Wando Woods before closing the business after a neighbor complained to the city.
She now uses her residence, which is right next to the Ashley River, for 30-day rentals, which isn't as profitable.
"We have to go back to the short term (rentals) because that's where the money is going to be generated to pay for the house," Fanning said.
The latest proposal was submitted to the city's full committee, which includes all city council members, for consideration on March 17 and is expected to be presented to the planning commission on April 11. It is not uncommon for the planning department to request that policy proposals be submitted first. before the full committee to find out if its council will approve something in the end, said deputy director of planning, Megan Clark.
"I think there's a better chance it'll be this one when we get to the board," she said.
The city's approach to developing its vacation rental bylaws has been to draw inspiration from similar rules in surrounding municipalities.
"Our ordinance is still fundamentally consistent with the ordinances in the area," Clark said. "The frame is always the same."
There are still concerns about how the policy will be enforced.
At last week's meeting, Councilwoman Rhonda Jerome said she wanted to see the regulations enforced without further burdening the police department.
City Attorney Brady Hair said enforcing the new policy will likely require hiring more staff. This is something the board will have to decide after the policy is approved, he said.
"Whether it goes through the courts or it's an administrative process, it all costs money," Hair said.
To reach Ricky Dennis at 937-4886. Follow him on Twitter @RCDJunior.