North Charleston Vegan Restaurant Celebrates Anniversary With Plant-Based Pop-Up | Food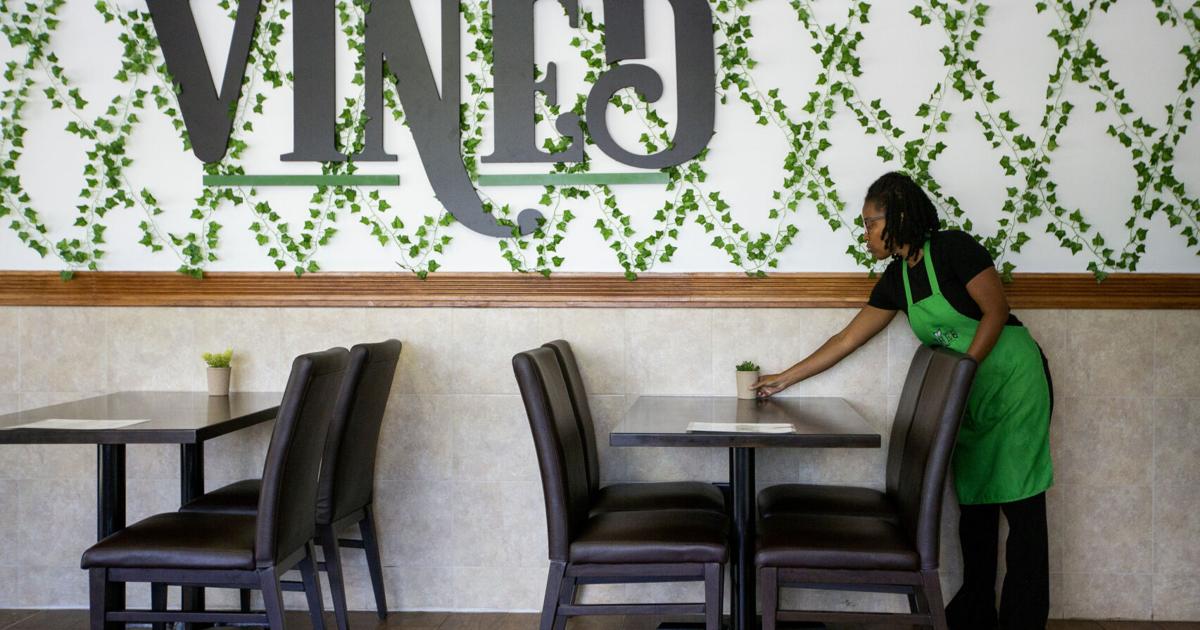 Pop-Up Picks is a recurring series in The Post and Courier's food section that features an upcoming breakfast, lunch or dinner pop-up and the chefs behind it.
Vined The Vegan Experience has been offering plant-based versions of Southern classics for a year, bringing more vegan options to the North Charleston area.
The restaurant — one of four stops in KJ Kearney's Soul Stroll event during the Charleston Wine + Food Festival — will celebrate its first year in business with a family-friendly pop-up from 3-7 p.m. on July 1.
"We really want to host a community event and show our appreciation," said Christian Keith, owner of Vined The Vegan Experience.
Prior to opening Vined, Keith worked in finance for nearly a decade. She started experimenting with plant-based foods about five years ago after discovering she was allergic to pork and beef. She and her family have been vegan ever since.
Keith said she had always loved cooking, but decided to make the career leap official after the pandemic and her son's daycare closed.
A video game truck, a jumping castle and a local makeup company will set up shop in Vined's parking lot for the July 1st celebration. Cocktails and other vegan treats will be available on site, and DJ SCrib will provide the music.
The gathering is a big event for a small restaurant, but there is something to celebrate at Vined, where several favorites have emerged since its opening. At the Soul Stroll, attendees sampled Vined's fried cauliflower 'vings' with red rice. Crispy bites are served plain or with one of six sauces, such as Carolina Gold and Jamaican Jerk.
Alongside other favorites like the plant-based breakfast burrito, Keith recently launched two new menu items: a fully loaded vegan burger and a quinoa-based Life Bowl.
Both were successful and support for the restaurant remains high, Keith said.
"It's been awesome, to say the least," she said. "We have people coming, most of them aren't even vegan; they just want something good to eat.