Sarasota golfer wins Southern Junior Championship at Charleston Country Club | Sports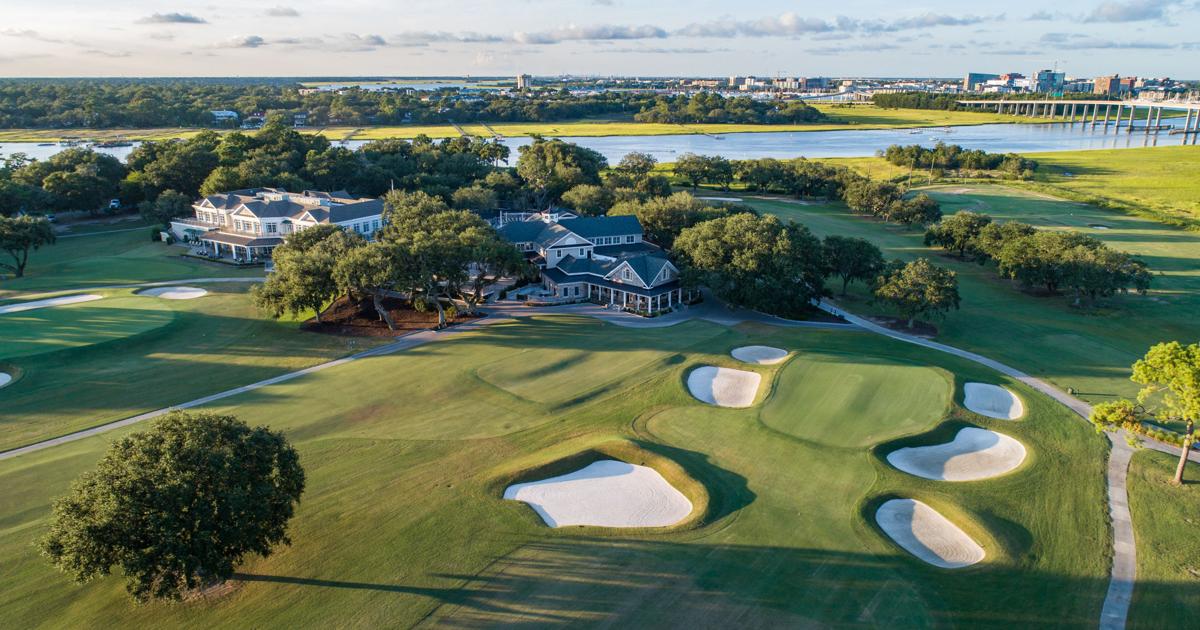 Wyatt Plattner of Sarasota, Fla. notched four birdies on the back nine on Friday and scored a three-stroke win in the 50th Southern Junior Championship being played at the Country Club in Charleston.
Plattner, a recent graduate of Cardinal Mooney Catholic High School in Sarasota who will play collegiate in Cincinnati, posted a final round 67 and finished the 54-hole round at 9-under-par 201. Plattner had three birdies and three bogeys on his front nine, then caught fire and birdied 10, 12, 13 and 14 to pull away.
A trio of golfers tied for second at 204 – Kale Fontenot of Lafayette, La.; Maxmilian Jelinek of Port St. Lucie, Florida; and Smith Summerlin of Raleigh, NC Fontenot and Jelinek both shot 69 in the final round while Summerlin finished with a 70.
The top golfer in the area was Charleston Country Club member Rowan Sullivan, who shot 69 in the final round for a total of 206 to tie him at three for seventh place.
Southern Top Junior Finishers
Wyatt Plattner, Sarasota, Fla., 66-68-67–201; Kyle Fontenot, Lafayette, Louisiana, 65-70-69–204; Maximilian Jelinek, Port St. Lucie, Fla., 665-70-69–204; Smith Summerlin, Raleigh, North Carolina, 69-65-70–204; Aidan Emmerich, Swampscott, Mass., 67-71-67–205; Grant Doggett, Beach City, TX, 67-68-70–205; John Wild, Glen Ellyn, Ill., 68-71-67–206; Jay Mendell, Lafayette, Louisiana, 69-67-70–206; Rowan Sullivan, Charleston, 67-70-69–206; Nicholas Dominguez Alvarez, Mexico, 71-70-66–207; Rocco Salvitti, Canonsburg, Pa., 67-72-68–207; Markus Lam, Hong Kong, 69-69-69–207; Josiah Gilbert, 71-66-71–208; Andrew Petruzzelli, Dallas, 71-69-68–208; John Daniel Culbreth, Thomasville, Georgia, 72-68-68–208; Preston Rouse, Houston, 69-71-68–208; Clark Xander Goboy, Chesapeake, Va., 69-69-70–208; Holland Giles, Pinehurst, NC, 67-69-72–208; Patton Samuels, Clarksville, TN, 70-69-70–209; Luke Koenig, Statham, Georgia, 69-72-68–209; Misha Golod, Ukraine, 74-70-65–209; Ethan Paschal, Fayetteville, North Carolina, 70-64-75–209; Kaleb Wilson, Knoxville, TN, 71-69-69–209; Ryan Jahr, Ocean Isle Beach, NC, 71-70-68–209; Brycen Jones, Thomasville, Georgia, 73-71-65–209; Bo Carpenter, Tifton, Ga., 69-74-66–209; Jonathan Kim, Cedar Park, TX, 69-70-70–209; Areen Aggarwal, Columbia, MO, 67-71-71–209.
Other interesting scores
Zach Adams, Charleston, 69-72-73–204; Matthew Teegardin, Charleston, 74-68-76–218; Lucas Acevedo, Charleston, 68-73-77–218; Luke Walmet, Daniel Island, 68-76-74–218.