SCOTUS Ruling in Mississippi Case Could Reshape State Abortion Law | West Virginia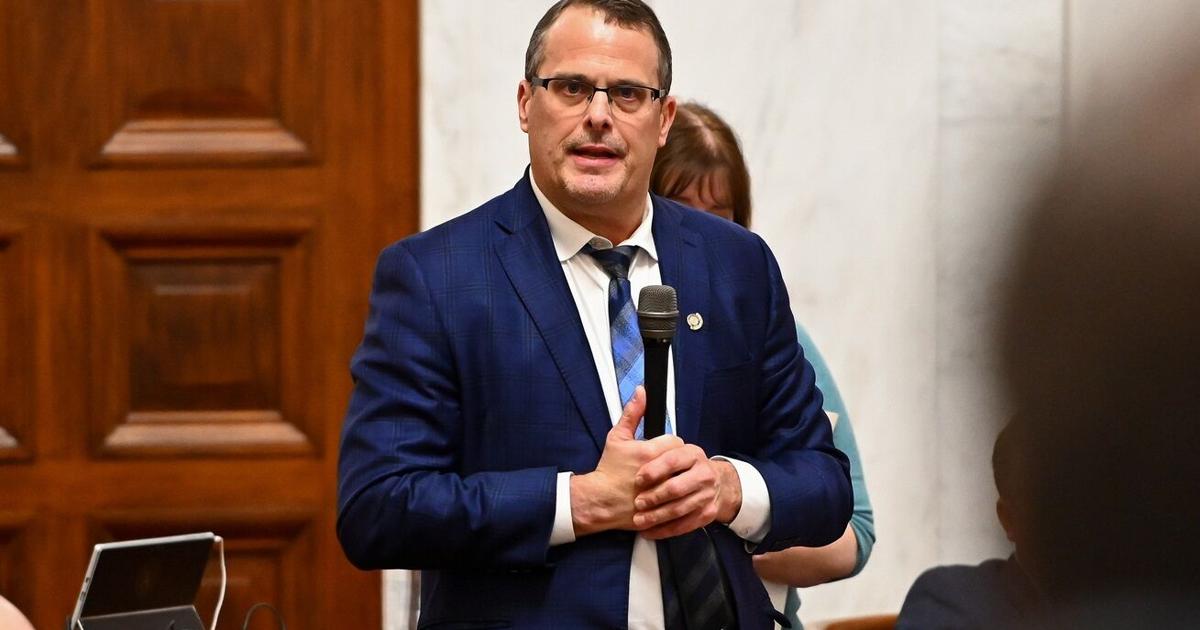 Over the past two decades, West Virginia has gone from being one of the bluest states to one of the reddest. It has also gone from being a state with broad access to abortion to one that will likely see an end to the process if the U.S. Supreme Court overturns Roe v. Wade this summer.
As one of the most rural states in the country, coal production is the backbone of the economy. When Democratic-led environmental regulations began to impact its output, many state workers blamed the party and shifted to the right. Conservative leaders took the opportunity to tighten restrictions on abortion and succeeded in the last session.
The battle over abortion access came to a head in March, when Republicans were able to pass Senate Bill 468, also known as the Child Welfare and Education Act in be born with Down syndrome. The law prohibits patients from terminating a pregnancy due to the possibility of the fetus developing a disability, except in a medical emergency. If breached, professionals would be subject to disciplinary action by licensing boards. It comes into force in June.
Lawmakers also pushed a bill banning abortions after 15 weeks, except for medical emergencies and severe fetal abnormalities — nearly identical to Mississippi law before SCOTUS. The law would have reduced the current abortion ban to 22 weeks, but failed to pass in the final hours of the legislative session.
"It was a victory," West Virginia Free CEO Margaret Chapman Pomponio said, but she said she still feared that when the SCOTUS ruling emerged the state would push for further restrictions.
The reference case — Dobbs v. Jackson Women's Health Organization — is currently before the Supreme Court. Many legal experts believe this is the case that could overturn Roe v. Wade – the long-standing precedent that constitutionally protects the right of individuals to have an abortion without excessive government regulation. In doing so, discretion over access to abortion could be left to individual states.
West Virginia is one of nine states that have pre-Roe legislation in place, which means that if Roe is overturned, the law could be reinstated and all abortions would be banned statewide.
The Guttmacher Institute has found that limiting access to abortion has a disproportionate impact on low-income people. Pomponio argued that would be especially harmful in the state which already has a high poverty rate. According to a 2020 report from the West Virginia Center on Budget and Policy, the state had a poverty rate of 16%, 3.7% higher than the national average. Women who live in rural communities also have a higher maternal mortality rate than those who live in urban areas due to reduced access to health care, according to a United Health Foundation report. About 64% of West Virginians live in rural areas, according to state data.
"The reasons women give for having an abortion underscore their understanding of the economic impact an unplanned pregnancy would have on themselves and their families," the Guttmacher Institute report said. "Most abortion patients say they cannot afford a child or another child, and most say having a baby would interfere with their work, studies, or ability to care for their other children.
Pomponio added that laws that restrict health care options are particularly harmful because it means individuals must travel to receive necessary care. And in a state known for its scenic but winding roads that could make getting around difficult and dangerous.
While conservative lawmakers lost by reducing the number of weeks an abortion can take place, Pomponio said she knows the battle isn't over.
"The fact is, many times conservatives will say that West Virginia is a so-called pro-life state. However, we have probed extensively on this issue over the years and consistently we get results that reflect what our experiences are living in West Virginia…that is, the people of West Virginia are people compassionate and opposed to the excesses of the government, which is all that. ", said Pomponio.
West Virginias for Life President Wanda Franz sees abortion legislation as an absolute necessity.
In 2018, West Virginia for Life spearheaded the constitutional amendment which states, "Nothing in this Constitution guarantees or protects the right to abortion or requires the funding of abortion.
The amendment narrowly passed by 3 percentage points and denied Medicaid funding for abortions.
Franz said his organization will continue to push for more restrictive legislation and, ideally, return the state to its pre-Roe laws. She added that in upcoming legislation, her organization will be working on a number of life protection laws that will ban the "heinous" practice and all laws that "enable us to protect babies from conception".
"It's not a moderate situation, abortion is an extreme situation," Franz said. "[Abortion access] puts us on the same footing as China, North Korea and other autocratic countries that have no respect for human life.