Smith of Huntington High selected for North-South Classic | Sports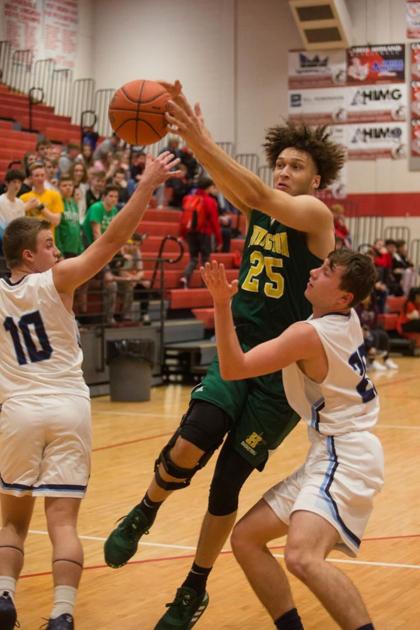 [ad_1]

HUNTINGTON – Huntington High men's basketball star Amare Smith will lead the South in the West Virginia North-South All-Star Classic.
The game, led by the West Virginia Athletic Directors Association, is scheduled for June 18 at the South Charleston Community Center. Skills competitions (free shooting, 3-point contest and dunk) will begin at 6:00 pm, followed by game tips at 7:30 pm Tickets are $ 5 each.
"I just feel blessed to be able to play there and represent Huntington High," Smith said. "I appreciate this opportunity."
Smith averaged 14.1 points, 8.3 rebounds and 2.8 assists per game last season to lead the Highlanders to a 12-4 record and the AAAA class semifinals of the state tournament.
John Blankenship of Lincoln County, Brent Kincaid of Winfield, Caleb May of Tug Valley, Jaimelle Claytor of St. Albans, Braden Howell of Liberty-Raleigh, Aiden Satterfield and Zion Sudeth of Charleston Catholic, Kaiden Patrick of Greenbrier West, William Gabbert of Greenbrier East, Mason Pinkett and Alex Yoakum from George Washington and Ben Gillam from Beckley.
Bryan England of St. Albans and Jared Robertson of Greenbrier West are the coaches of the South.
Scott Surro of Williamstown and Ryan Lambert or Pendleton County will coach the North, which includes Jaelin Johnson of Fairmont Senior. Bryson Lucus and Gavin Kennedy of Robert C. Byrd, Ryan Niceler of University, Jeff Bifano of Bridgeport, Sam Cremeans of Williamstown, Brayden Miller of Roane County, Josh Alt of Pendleton County, Mojo Chisler of Clay-Battelle, Bailey Thompson of Pendleton County and Graden McKinney of Ritchie County.
Game Director Bill Gillispie said he was happy with the game's level of talent.
"Some guys were invited but couldn't play due to beach trips, spring sports and the like," Gillispie said.
[ad_2]