Steve Roberts: WV comes out of economic slumber | Opinion comments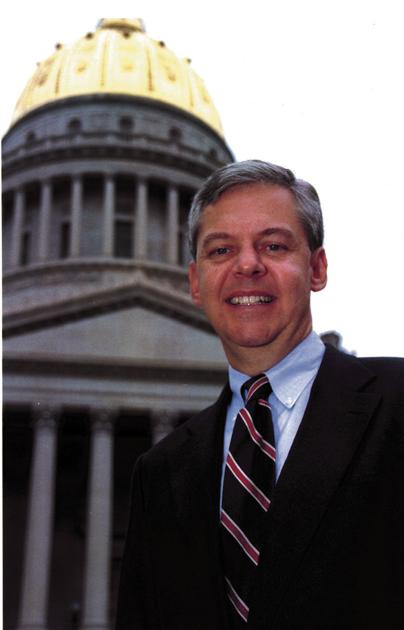 West Virginia is emerging from economic slump caused by the COVID-19 pandemic. Now, our efforts to recruit new investment in our state must undoubtedly reflect how the world has changed, and we are seeing signs of progress.
Our state creates jobs and our unemployment rate is better than that of the nation as a whole.
When I think of successful, long-term economic development initiatives, two words come to mind: synergy and serendipity.
The first has a lot of intentions behind it, while the second is simply good luck.
High-tech leader Data-Robot's decision to move to West Virginia is the culmination of both, and Mountain State stands to benefit greatly from this development.
When our state auditor, JB McCuskey, discovered DataRobot while he was looking for other ways to improve his transparency initiatives to track government spending, he reached gold.
Add the influence of resources from John Chambers and the University of West Virginia, combined with the synergies added by the administration of justice and the development of DataRobot could be a real change for us on several fronts.
A company like DataRobot that chooses us means our business development efforts are genuine and true to who and what we are as a state. As McCuskey said during the company's announcement, "They wanted to come here because of who we are, not because of a ranking or trying to be something else. … We have to make sure that we are selling what it means to be West Virginia… because who we are is what they want.
And what we want as West Virginia are companies like DataRobot – companies that don't just invest in our state's economy, but in our people as well.
DataRobot has declared its intention to develop a pool of high-tech talent by partnering with community colleges and universities in West Virginia to develop the state's workforce and make it immediately employable in industry. artificial intelligence (AI). DataRobot also intends to use its expertise and growing partnerships within West Virginia to improve short and long term health outcomes for West Virginia.
In the short term, they focus on pandemic preparedness and response so that we can harness what we have learned from COVID-19 and maximize the opportunities for positive health outcomes. This level of commitment to West Virginia and our recovery from the pandemic cannot be understated, and the administration of justice is to be applauded for its role in bringing DataRobot to West Virginia.
I hope Governor Jim Justice will redouble his efforts on DataRobot and keep them at the forefront of his efforts to manage the response and recovery from the COVID-19 pandemic in West Virginia.
We at the West Virginia Chamber of Commerce look forward to having a new player on the team and firmly believe that DataRobot will be a catalyst for advancement in healthcare, academic success and long-term prosperity. term. By working together, we can forge a new future for the Mountain State and show the world what West Virginia has to offer.
Steve Roberts is president of the West Virginia Chamber of Commerce.