STEVEN MAURICE ELLIS | West Virginia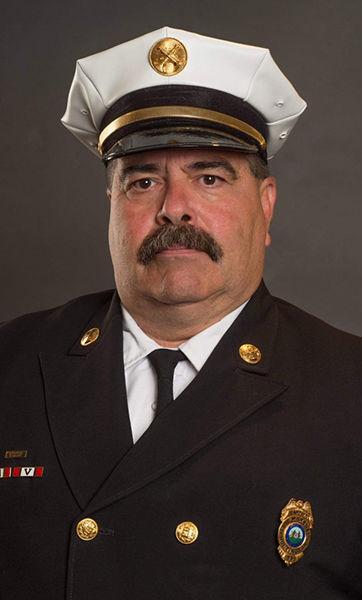 [ad_1]

STEVEN MAURICE ELLIS, 60 from Huntington, W.Va., went to be with the Lord on Monday, June 28, 2021, at his residence. The funeral will be on Saturday July 2, 2021, at noon on the Reger funeral chapel by Pastor Bob McGlone. Interment will follow in Bowen Cemetery. He was born on June 25, 1961 in Huntington, W.Va., the son of the late Joda Maurice Ellis II and Barbara Sue Church Ellis.
He was a graduate of Vinson High School. He worked for Camden Park helping with various rides through the park. He also worked for the Null Machine Shop where he repaired pumps for coal mining equipment. His desire to be a firefighter was so strong that he considered joining the Air Force, but the Lord had other plans for him. He was accepted into the Huntington Fire Department in 1989.
Steven received his Journeyman Firefighter certification and went on to ATF Academy and Expert Witness Academy. He coached women's softball for the IAFF team for several years. He loved being Santa Claus for the city mission and for several friends and family over the years. He also dressed up as a clown during the Huntington Fire Prevention Parades. Steven was president of the IAAI-CFI. He participated in a training with the ATF (Alcohol, Tobacco and Firearms). He became the first certified internal fire investigator and the first certified code inspector for the Huntington Fire Department. He went on to become an arson investigator, winning the Investigator of the Year award and also winning the Towers of Freedom Hero award. He proudly received a proclamation from the mayor declaring Steve Ellis Day on June 23, 2016.
Steve has become a Certified International Association of Arson Investigators. He went to Maine to become the first K-9 Handler in Huntington, W.Va., working with his new partner Miss O'Leary. It was also there that he met his "brother from another mother," Donnie Vinson, who held an honorable place in his life. They were part of the "Four Horsemen" of the K-9 arson re-certification. He was a mentor for the Marshall Forensic Science Program. He became a licensed private investigator for several insurance companies in West Virginia, Ohio, Kentucky and Pennsylvania, creating Ellis and Associates. Steven retired as Captain of the Huntington Fire Department on June 30, 2016. He has made the Town of Huntington a safer place while serving with honor throughout his career. He was a great example of the dedication, skill and determination it takes to be a firefighter.
Steven was also a member of the Vinson Memorial Christian Church in Huntington, Virginia, where he proudly served the Lord. He loved to read his Bible, study and learn the word of God and share it when and where he could.
He is survived by his wife of 41 years, Bertha "Bert" Wells Ellis; daughters, Heather Porter (Michael) and Jessica Ellis (Jimmie); God-given son of whom he was very proud, David Wayne Dick; three grandchildren, Eli Porter, Jaelyn Ellis and Kolton Salyers; and two sisters, Marla Adkins (Gary) and Joi Swann (Chris). Friends can call from 3 p.m. to 5 p.m. and from 6 p.m. to 8 p.m. on Friday, July 2, 2021 at Reger Funeral Home, Huntington, Virginia, and from 11 a.m. until service time on Saturday at the funeral home. The funeral will be broadcast live on Saturday July 3, 2021 at www.regerfh.com. Online condolences can be presented to the family at www.regerfh.com.
[ad_2]