Supporters say the Parkinson's disease registry will be vital in future research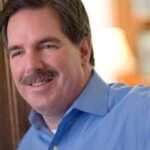 CHARLESTON, W.Va. – Legislation to create a Parkinson's disease registry for West Virginia is now on Gov. Jim Justice's desk. When he does, it will be a huge victory for those advocating for research and a cure for disease nationwide.
"This is a big deal for the Parkinson's community, not just for West Virginia, but for the nation. This is a collaboration with the Michael J. Fox Foundation, WVU and the state group of the Parkinson's disease," said George Manahan, who advocated strongly for the bill.
Manahan said the registry will allow researchers from WVU, Marshall and CAMC to access information that is not currently known. It will also make this information available nationally. The more data available, the more researchers can determine potential trends and potential causes of disease.
"Currently, there is no registry for people with Parkinson's disease. We are only guessing how many people have Parkinson's disease. We will look for clusters. Are they in a certain place or do they work in a certain industry? This will allow us to find information that we did not have before," he said.
Patient participation is voluntary, but Manahan and the researchers hope that anyone diagnosed with the disease will be willing to provide their information to help grow the database and expand the search for a cure.
The bill provides for the creation of an advisory committee. It will include doctors and patients from WVU, Charleston Area Medical Center and Marshall University. These three health centers are central to the research and treatment of Parkinson's disease in West Virginia. Although four states currently collect data on patients with Parkinson's disease, the data collected is not the same and is not complete. West Virginia will be the first state to collect identical data identified by national researchers as what they need to advance their search for a cure.
"Hopefully West Virginia will be able to lead the way in helping find a cure," Manahan said.