What Raleigh Chef Ashley Christensen Eats, Reads & More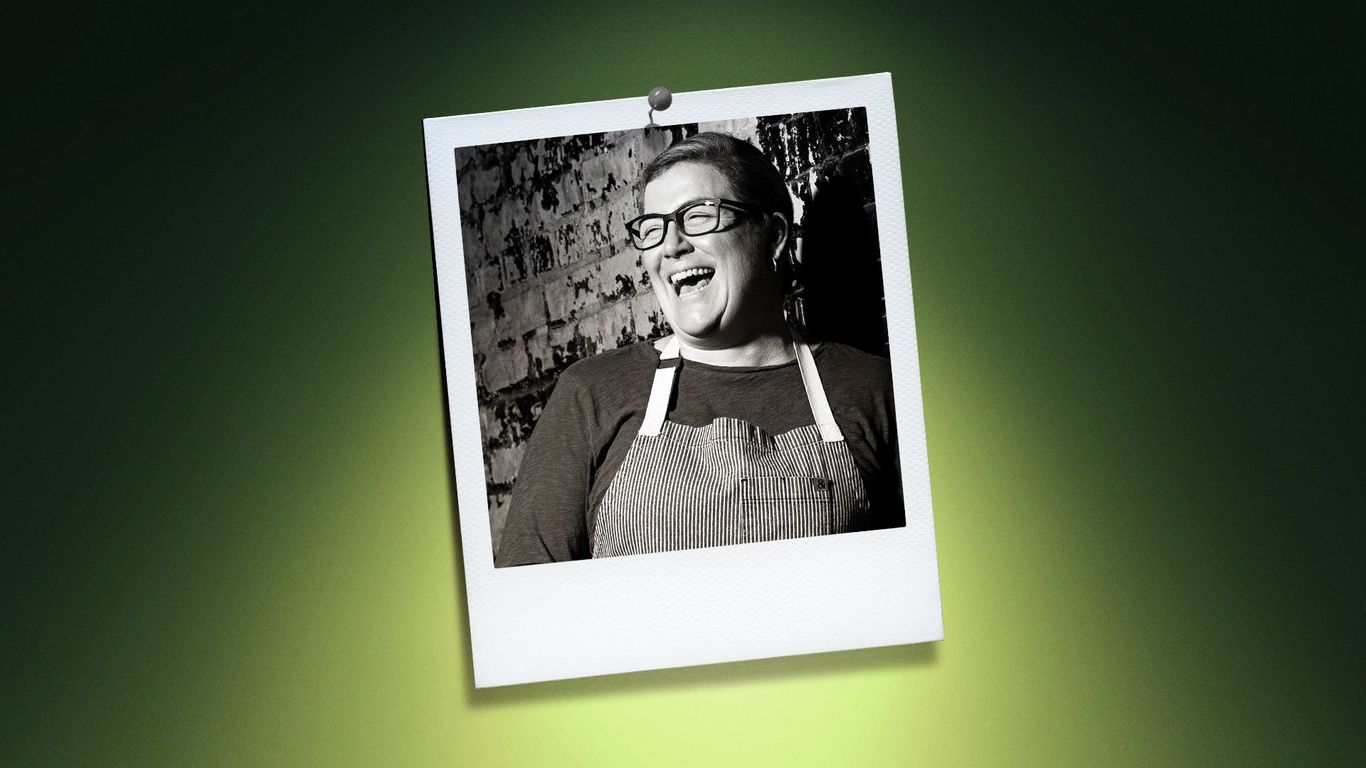 Ashley Christensen, award-winning chef from Raleigh, owner of Beasley's Chicken + Honey; Death and taxes; and Poole's, sat down with Axios for our recurring series.
🦪 Favorite Triangle Restaurant: Fine St. Roch oysters + Bass
📨The first thing she reads in the morning: e-mail, then she appears on Instagram to see what people are cooking.
Christensen tries to make a "soft start into the day" by not reading too much news, but she listens to NPR when she gets in her car.
📖 Reading: Broken Horses: Memoirs, by Brandi Carlile
🚙Favorite long weekend place: Anywhere on the coast.
⛱Favorite beach: Wrightville
🐶 Pets: Pitbull lab mix named Billie, blue heel mix named Riley. "They make life very joyful," she said.
🐺How she ended up in Raleigh: Moved here a day after his 18th birthday, on a full scholarship to NC State.
🎓 What she is looking forward to: Getting back to international travel.
🍳 How she unplugs: Surprise! It's cooking, especially with seasonal foods.
"Just put on some music and cook just to cook," Christensen said. "And then you know, coming up with combinations or recipes that end up becoming something that becomes sort of a staple, or becoming something that you look forward to doing at home or in a restaurant."