'World's Biggest Stage': Shinnston, West Virginia resident trains for Boston Marathon | WV News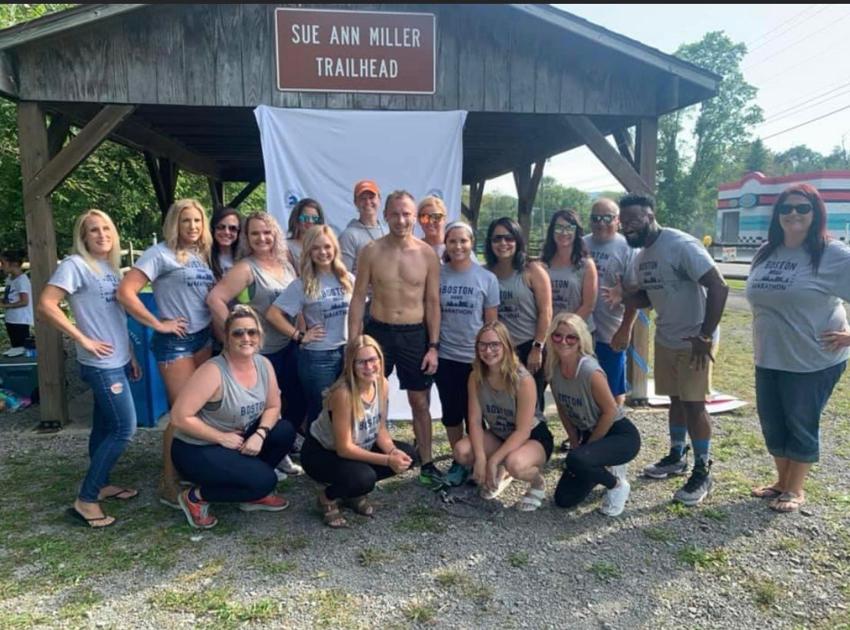 SHINNSTON, W.Va. (WV News) – Shinnston resident James Coulter aimed to be in the best shape of his life by the age of 40. for the iconic race.
Now at 41, he will run the race, scheduled for October 11.
"For a runner it's the biggest stage in the whole world," Coulter said. "My goal was to be in the best shape of my life by the age of 40, and I just wanted to be able to perform on the biggest stage in the whole world just to show that you're never too old to. give up your dreams. I don't want age to define what I can do. I just wanted to work hard and achieve something huge.
Coulter grew up running near Martinsburg. Her father ran competitively in high school and college. At 61, he too will compete in the Boston Marathon alongside his son after qualifying for the first time.
The two will train together when they are in the same city.
Coulter has been running from high school, where he was part of the Hedgesville High School track and field competition program. He then ran the cross country at Fairmont State.
"I have been running since high school. I did two marathons when I was in college, but after high school I kind of became a casual runner and not really a competitive runner. At the end of 2017 I decided I wanted to take the race seriously, that's when I started training a lot harder and then trying to qualify for Boston ", did he declare.
"I never really stopped my training. I have been training regularly since almost June 2017. "
According to Shinnston Mayor Pat Kovalck, it's common in Shinnston to see Coulter training.
"I think it's great to have Shinnston represented in such a prestigious race," he said. "I know James will make us proud."
Coulter follows a grueling training program that includes running seven days a week, strength training five days a week, and boxing lessons three times a week.
"I do at least 15 workouts a week, sometimes more," he says.
During the week, lifting takes place in the morning, with a boxing class followed by a run in the evening after work. Weekend shopping is done early in the day to leave the rest of the day free.
"I am so motivated and so motivated at the moment that I hardly give myself a choice. I force myself to take the time to train. I feel like you'll take time for whatever you want to take time for, so I'm literally taking time for that, "he said.
On Tuesday, he plans to increase the intensity as the race approaches. The training continues regardless of the weather conditions.
"The weather isn't always perfect and the weather conditions perfect on race day, so I literally practice whatever is there. If it's hot and humid, I'm running in it. If it rains, I run in it. If it's 5 degrees outside, I'm running because you never know what it will be like on race day, "he explained.
For Coulter, it's the rush to meet and exceed goals that is the primary motivator.
"I've set goals for myself and it's a great feeling to accomplish those goals. The goals I'm hitting right now are times I never imagined I could achieve, and I'm crushing those goals and setting new goals for myself. There's just something about having that goal lying around there and having a time goal that you want to hit, and then once you hit it you want a little more and a bit more. You want to keep fighting against yourself or fighting this time, "he said.
For others who want to start running, he advises working on form first to make running more efficient and reduce the risk of injury. Then go out and do it.
"You are never too old to give up on your goals," he said. "Go out there and do whatever you can, because a mile is better than a mile."
Editor-in-Chief JoAnn Snoderly can be reached at 304-626-1445, by email at [email protected] or on Twitter at @JoAnnSnoderly.