WVU, Texas, OSU, Tech, Open with Wins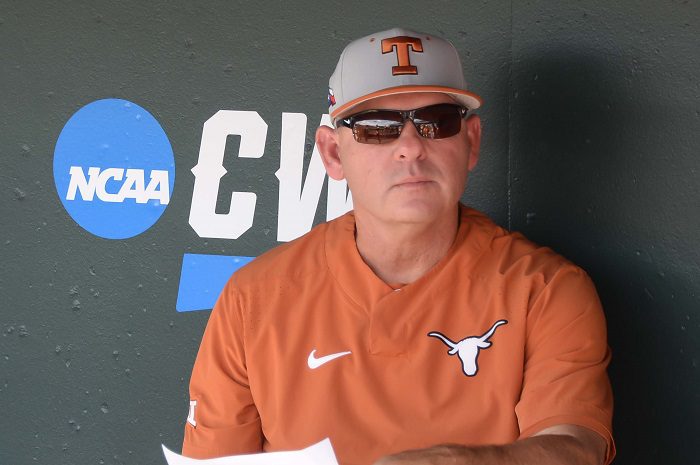 We're into the seventh full weekend of the season as all nine Big 12 teams (sorry Iowa State) are back in action on the diamond this weekend. There are several big matchups around the conference and here's what happened in the Big 12 on Friday night.
Notable games
#6 Oklahoma State: 12 Kansas State: 9
Forget pitchers because this game was all about offense. Kansas State tied the game at two on a Dylan Phillips home run in the fourth inning, but the Cowboys then went on a ten-run home run over the next two innings. Many of those runs were scored due to Wildcats walks and errors. Kansas State would make a late push in the sixth and seventh innings, but it was too little too late for the Wildcats as Oklahoma State won Game 1.
#7 Texas Tech: 8 Kansas: 2
Believe it or not, Kansas had a 2-1 lead going into the seventh inning. But once Texas Tech woke up, they couldn't be stopped. Jace Jung hit a three-run blast in the seventh inning to push Texas Tech ahead and they never looked back. Cole Stilwell homered in the ninth and Kurt Wilson also added two more to give the Red Raiders some insurance runs late in the game.
#8 Texas: 7 Oklahoma: 1
Both teams used their best pitchers in this one and it was just a matter of Texas having the better lineup. Oklahoma's Jake Bennett had a tough time on the mound while Pete Hanson struck out twelve batters and allowed just one run in eight full innings. This game was never really in doubt for Texas as the bats were hot throughout the night.
West Virginia: 3 #12 TCU: 2
Without a doubt, it was the best game to watch on Friday night. Before getting to the heart of the matter, I must give credit to the two starting pitchers in this game who were phenomenal. West Virginia's Jacob Waters and TCU's Riley Cornelio controlled most of the game. TCU would score an early run and their 1-0 lead lasted until the sixth inning as a wild pitch helped West Virginia tie the game. However, the Frogs regained the lead with a passed ball to put them back in front. Then things went wrong in the last round. West Virginia's Ben Abernathy stole the house and thanks to an error on that TCU play, Braden Barry was also able to come back and score, giving West Virginia a 3-2 lead.
TCU still had a chance to win the game, but West Virginia's Trey Braithwaite retired David Bishop on a very interesting hit with the bases loaded.
other games
Baylor: 15 ESU: 1